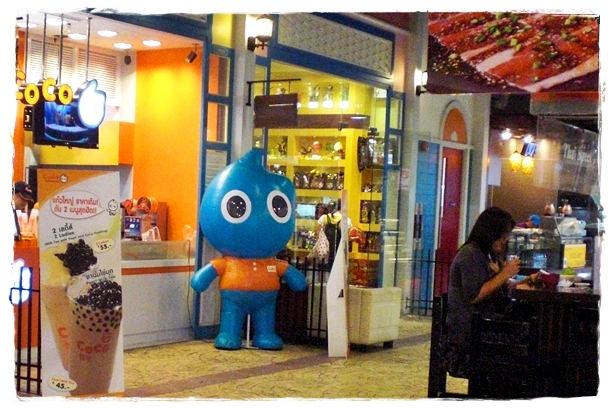 Coco Ice Cream in Bangkok, Thailand is one of the newest players in the massive Thai ice cream market. But, I doubt it's going to be a small-time player for long as not only does it have some pretty amazing tasting ice-cream, Coco Ice Cream also has style.
For today's Daily Photo, check out Coco Ice Cream's cool blue mascot. I took this photo last week at Terminal 21, one of Bangkok's trendiest shopping malls. Coco has an ice cream booth in the basement area that sells incredibly delicious Thai ice cream and that's where the Coco mascot hangs out.
To show what great style Coco Ice Cream really has (other than it's funky mascot, that is) don't miss checking out these photographs of one of the company's stand-alone ice cream shops as well. Gorgeous isn't it?