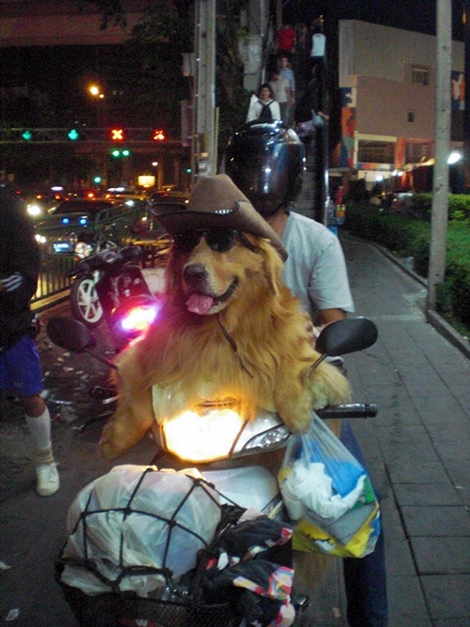 I had to laugh the other night when, out for dinner at Major Ratchayothin in northern Bangkok, my friend and I saw a motorbike coming towards us with a very unusual passenger — a very large dog who was having a fabulous time.
Thais love their dogs and often treat them like a member of the family. This dog, however, was not only a family member, he was a member of the motorcycle gang and perfectly mellow, cool and delighted to be out. Even when his owner left him standing on the bike while he ran inside the mall to do a quick errand, the dog just stood there calmly looking around and loving all the attention he was getting.
It's actually not the first time I've seen a dog on a motorbike in Thailand though. I see them all the time. But this one certainly looked the happiest. And boy, was he massive.