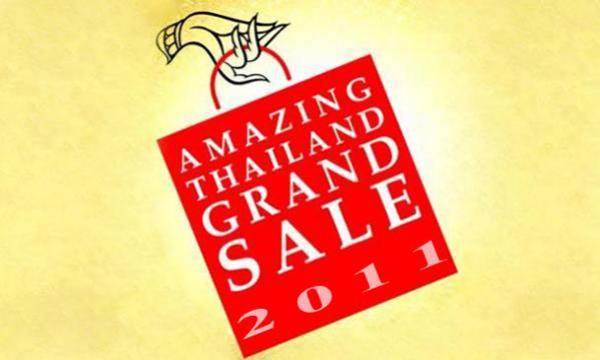 One of the best times of year to visit Thailand is during the Amazing Thailand Grand Sale. During the Amazing Thailand Grand Sale, it's not just massive shopping malls that participate, it's also supermarkets, small boutiques, and even market stalls.
In 2011, there's a push to spotlight locally-produced products. With Thailand creating some of the world's most beautiful handicrafts, artwork and fashion, it's an added bonus when much of what you buy will be even cheaper than normal. Look for laquerware, silver boxes, Thai silk clothing, shoes, purses and handbags, vases, houseware, furniture, clothing, scarves and shawls, candles and handmade soaps, beauty products – you name it, Thailand makes it and the quality is gorgeous.
Look for amazing deals during the Amazing Thailand Grand Sale at Central World Plaza, Siam Paragon, Central Chidlom, Central Pinklao, even Mahboonkrong (MBK), Thailand's already 'discount mall'.
To make the sale even better, if you're not a resident of Thailand, you're also eligible to participate in a draw. If you win, you'll get a 30-day first-class vacation, including first-class plane tickets, hotels, meals and tickets to lots of awesome tourist attractions.
Thailand's Amazing Grand Sale is already on and continues every day until August 15th, 2011. It's no wonder Thailand's immigration is reporting increased numbers of tourists. They're all coming to take advantage of incredible bargains and to shop, shop, shop.
For more information about Thailand's Amazing Grand Sale, check out Thailand's Tourism Authority website.