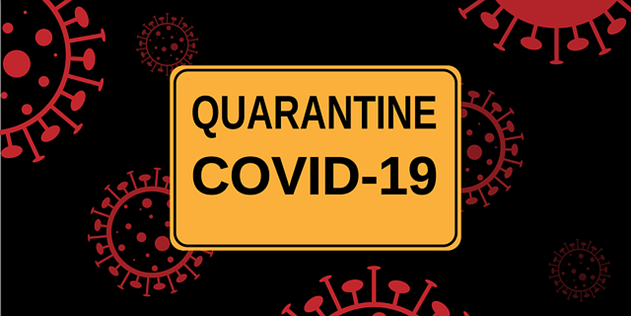 With news the Thai Immigration Police are suing a Twitter user for falsely claiming foreigners can enter Thailand without a 14-day quarantine, anyone believing this incorrect information should know this is simply not true.
In fact, anyone currently entering Thailand — whether Thai or a foreign visitor — must complete a mandatory 14-day quarantine, with a negative COVID-19 test result at the end of it, before they will be allowed into Thailand without restrictions.
The Twitter user made the claim in a tweet after, he said, he had been at Suvarnabhumi Airport and seen many foreign medical tourists, none of whom were mandated to complete a 14-day quarantine.
He also claimed 80% of the people entering Thailand were foreigners arriving in the country for medical reasons.
Thai Immigration Police were quick to refute the claim, explaining there have only been 12,000 foreign visitors allowed into Thailand since July 1st, while a much larger number of Thais had arrived back in the country.
With only 24% of all arrivals being non-Thais, the Twitter user's claim of 80% being foreigners is also false.
Is it possible to transit through Bangkok's Suvarnabhumi Airport in 2020? No, and here is why
Deputy chief Chuengron Rimphadee reiterated everyone entering Thailand must complete a mandatory 14-day quarantine, and that also includes all medical tourists.
These people will usually go into isolation at the hospital where they will eventually be receiving treatment for other medical problems.
He also stressed other requirements, saying "All travellers also have to inform immigration officials of their travel history and present a fit-to-fly document from the Thai embassy in their respective country upon arrival."
The deputy chief wanted to clear up the misinformation posted on Twitter as he said these types of incorrect messages can cause panic. They also damage people's confidence in both the Thai Immigration Department and the public health care system.
The Twitter user has not yet been named in the Thai news media, but is being sued for making the false statement.
If you are not Thai and planning to apply for a visa to be admitted to Thailand then, be aware there are only a few categories of people allowed into the country at the moment and, no, foreigners cannot enter Thailand without a 14-day quarantine. Under any circumstances.
This reality is is likely to continue for many months to come.