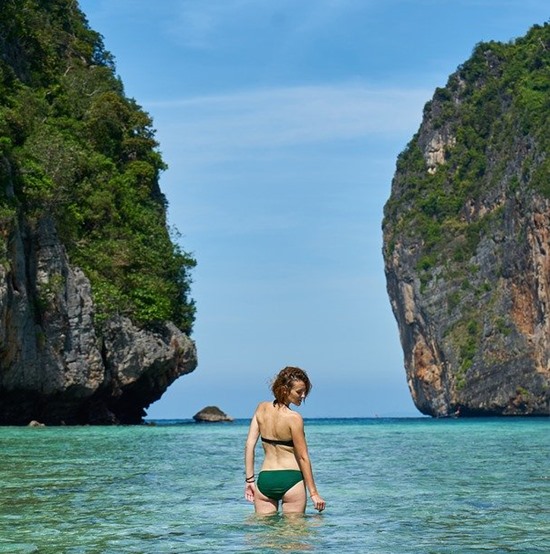 With hundreds of thousands of foreign business people, foreign family members of Thais and tourists trapped in Thailand after the Thai government shut down the borders to international flights, the Immigration Bureau chief has announced any foreigner trapped in Thailand will be allowed to apply for month-long visa extensions after July 31st.
Under this new agreement, foreigners that are not able to leave Thailand will be given a one-month visa extension. They must apply for that extension between August 1st and September 26th.
If they do not, they will be classified as being in the country illegally and, when caught, will be subject to fines, deportation and face being banned from returning to Thailand for several years.
Not every foreigner trapped in Thailand will be granted the one-month extension, however, as it will depend on if they are really trapped or if they are able to get flights out of the country, or if their own country is still in lockdown and so they cannot return.
With a number of international flights now leaving every day, however, that means it may be difficult for many foreigners still in Thailand to explain why.
Especially as each person must show proof of their inability to leave Thailand before the extension is granted.
If a foreign visitor in Thailand is planning to leave before the September 26th deadline and is able to leave, however, they do not need to apply for an extension.
Instead, they will be allowed up to September 26th to make plans and depart the country. After that, the same fines, deportation and bans will go into place.
This, of course, only applies to those foreigners who have tourist visas or visas that cannot be renewed.
If someone is in Thailand on a Non-Immigrant visa, for instance, or if you own a business, have a marriage or retirement visa (Non-Immigrant O), or are in school in Thailand, these types of visas can be renewed at Thai Immigration just like they have always been.
Of course, one does also have to wonder, with the Thai tourist industry in dire straits and projected to get much worse in coming months, why the government is in any hurry to get rid of up to 400,000 foreigners that are likely bringing hundreds of millions of baht into Thailand each month?