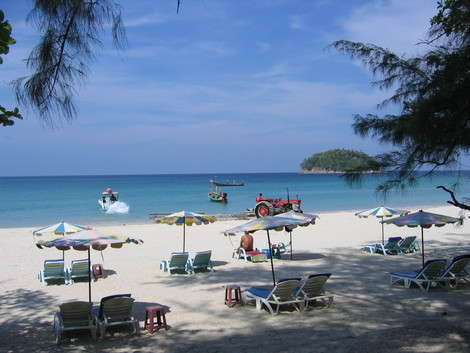 There are many single westerners either living in Thailand or on vacation here. Even some of the western guys who seem to always have a Thai girl on their arm don't always want to be tied down, so prefer being single most of the time.
For western women in Thailand, the majority are single – either because they are not that interested in Thai guys, the western guys aren't interested in them, or the available western guys are pretty dismal specimens.
So, if you are single and in Thailand, either on vacation or living here, and want to have some fun, where do you go and what do you do?
Take a Weekend Trip to Phuket – One of my favorite places for a weekend trip is Phuket, and it is a great place for singles in Thailand.
Only just over an hour's flight from Bangkok, Phuket is most people's favorite Thai island. With pristine beaches, awesome blue ocean, world-class scuba diving and some of the best fresh seafood restaurants in the world, Phuket is a fun place for a single person to have a mini-vacation.
Book into a hotel (cheap at around $30 to $50 a night), head out to the beach for a swim, grab lunch at a beachside cafe, and relax around the hotel pool in the afternoon with your book.
In the evening, either get dinner at a local restaurant or book a ticket for Phuket Fantasea – south east Asia's biggest dinner and a cultural show venue. All of this can be done as a single but, honestly, you'll probably make a couple of friends on the way. I always have.
Best things to see and do in Phuket, Thailand
Spend a Day Shopping at Chatuchak Weekend Market – For single guys or girls, Chatuchak Weekend Market is phenomenal. With 15,000 stalls, cool restaurants, live music and even some trendy bars and pubs, Chatuchak is a fun place to spend a few hours. Take the sky train up to Mo Chit station and go where the crowd is going.
Do some shopping, pick up some clothes, books, jewelry or household items and then stop for lunch. Try one of the street stalls that sell 35 baht per plate authentic Thai food, or find the Israeli gyros guy and pick up a lamb gyros to chomp on while you walk – amazing.
As the afternoon gets hotter, don't forget to stop off at one of the small bars dotted up and down the market to get a cold beer and listen to some music (a great place to meet people too!) before you head home clutching your many purchases.
How to survive Chatuchak Weekend Market — it's crowded and hot, but so much fun!
Dinner, Drinks and Live Music at Saxophone Bar – One of my favorite places to hang for an evening is Saxophone Bar, right next to Victory Monument sky train station.
The bar serves excellent western and Thai food, has a huge array of domestic and imported beers, wines and cocktails and the best live jazz music in Bangkok.
Every night, there is a different band, from classic jazz and reggae to blues and big band – it is also packed every night and a fun time is had by all. You will see other single guys and women there too, so you won't feel so lonely.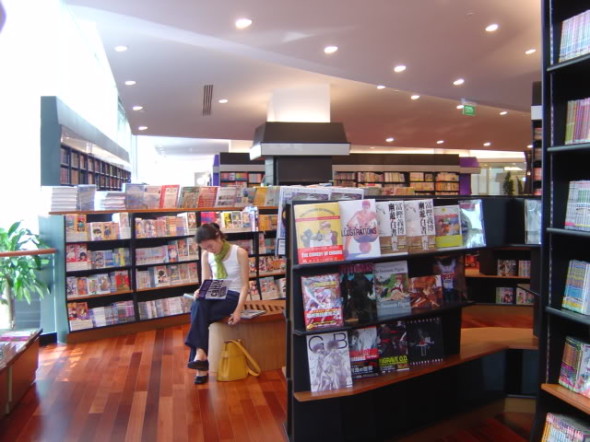 Bookstore Browsing — When I was single, one of my favorite things to do was go bookstore browsing in Bangkok. With both Asia Books and Kinokuniya's enormous almost-all English selection of books (with some German, French, Spanish, Chinese and Japanese thrown in), there are tens of thousands of books to choose from.
Kinokuniya also  has a fabulous cafe, so you can grab a book and then go and read it.
Why Kinokuniya is Bangkok's best bookstore
There are even a slew of second-hand bookstores in Bangkok, with superb prices, friendly staff and, yes, a couple of them have cafes as well.
Where are Bangkok's best bookshops?
Take a Trip to Chiang Mai – Another fun place for a quick holiday for singles is Chiang Mai. In northern Thailand, just an hour by plane, Chiang Mai's small enough to find it easy to get around but large enough there's boatloads to do.
Check into a hotel (I recommend the Empire Hotel – for $30 a night, just gorgeous!), get lunch at one of the trendy restaurants on Nimmanhemin Road and then check out the artsy-fartsy cafes, bookshops, craft stores and galleries.
In the evening, eat dinner in the Night Market area, and enjoy the thousands of stalls. The following day, why not take a trip to one of the elephant camps, ride an elephant, see an elephant show and take a ride down the river on a bamboo raft?
Don't feel you can't see or do anything if you are single in Thailand.
I know many single people, both men and women, in Thailand and they have just as much fun as those of us who are partnered up. Just talk to folks, take some risks and you will be amazed what a great time you'll have.