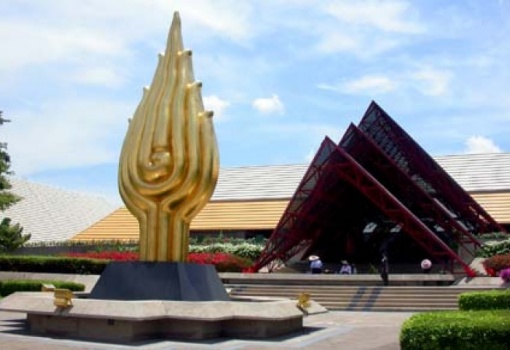 One of the many wonderful things about living in Bangkok, Thailand are the trade fairs the city's larger venues host. The Bangkok Home Decoration Fair 2012 is one such trade fair soon coming to Thailand's capital city.
If you're in the market for home furnishings, furniture and home decor items, you can't miss this trade fair. You'll find everything from sofas to tables, beds to dressers, coffee tables to bookshelves, TVs, washing machines, kitchen sets, home stereo systems, and electronics, and at unbeatably cheap prices.
There are also separate exhibits showcasing handmade designer jewelry, wedding gowns, leather goods, shoes, belts, and a whole slew of other fashion items, as well as lots of handmade traditional Thai products.
Don't forget too, the Home Decoration Fair always has special promotions that you can only get at the trade fair, so don't miss this one.
Be aware though, this trade fair gets incredibly busy, especially on the weekends, so hit it during the week if you possibly can. You've less chance of being squashed to death.
This year's Home Decoration Fair will be held at the Queen Sirikit National Convention Center starting April 21st. Getting to the convention center is easy too. The MRT underground train system stops right underneath the convention center (Queen Sirikit station).