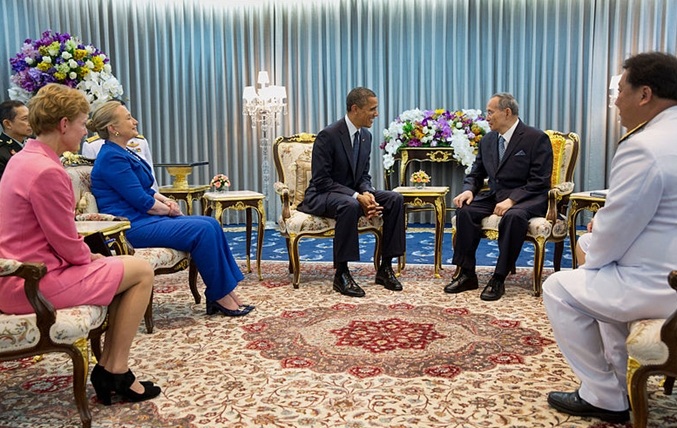 If you are American, or come across a lot of Americans on your travels around Asia, you may be wondering how many Americans visit Thailand each year and how many live here?
Unlike more developed countries, where those numbers can be easier to find out, figuring out how many people from various nationalities visit or live in Thailand can be tricky. And that includes the number of Americans.
How many Americans visit Thailand every year?
Admittedly, it is easier to get a rough idea of how many Americans visit Thailand each year simply because the Tourist Authority of Thailand (TAT) releases those figures. And according to the TAT last week, over 1 million Americans have officially visited Thailand in 2017. The highest number ever.
But, before you take that number as gospel, there are a couple of things you need to know.
This "1 million Americans visiting Thailand" number does not take into consideration the many thousands of people who arrive in the Kingdom every year on tourist visas and then stay to work and live. Illegally, of course.
It also does not count the Americans that do live in Thailand on various visas not meant for residency purposes, and then have to leave the country every few months to do a visa run.
Related: Useful websites for Americans visiting or living in Thailand
After all, every time they arrive back in the country from a trip to neighboring Malaysia, or Singapore, Vietnam or Laos, that counts as another 'visit to Thailand by an American'. In a year, that could be as many as four to six visa runs, and each one is counted as a new American arrival.
That being said, it is easy to see there are more Americans coming to Thailand in recent years than ever before.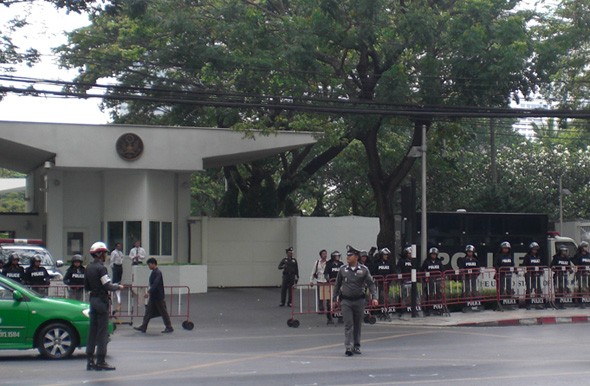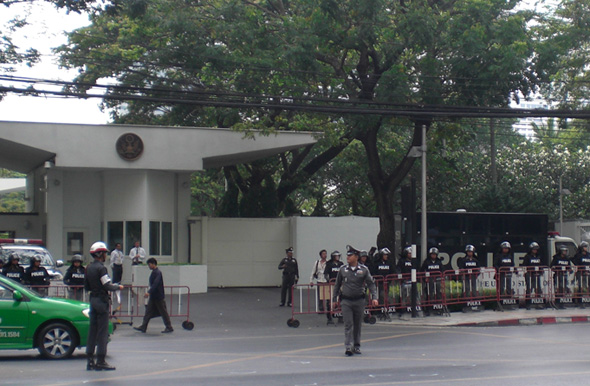 That is because, after 9/11, the number of Americans leaving the United States at all fell by a massive amount, and that included American tourists visiting Thailand.
Since then, it has taken over a decade for that number to build back up to pre-9/11 numbers and, now, surpass it.
So, if you are wondering how many Americans visit Thailand every year without intending to live here, we can comfortably say under 1 million, and probably closer to the 900,000 mark or lower.
How many Americans live in Thailand?
This figure is almost impossible to obtain accurately as the most recent numbers were from the 2010 Census, so around seven years ago.
With that census, it was ascertained the number of Americans living in Thailand at that time was 40,230, or 1.56 percent of the population.
That number, however, is likely to be quite a bit higher as there are Americans that live in houses or apartments where they are not registered, so they would not have completed the census.
There are also Americans like me, who lived in apartments or houses in 2010, were registered and still didn't receive a census form to complete.
Related: What do young Thais in Thailand think about Americans and America?
Of course, my landlord could have completed mine for me but then it would not be particularly accurate, as he would not have all the information needed.
As you can see then, finding the accurate number of Americans living in Thailand is not something that is easy to do. Let's just say, it is likely to be quite a few thousand more than the 40,230 people reported back in 2010.
If you are an American wanting to visit or live in Thailand, though, by all means come, regardless of how many other of your compatriots already visit or live here. After all, there are always plenty of people from the United States visiting or living in the Kingdom, and many more will come after you.
Besides, Thailand is a beautiful country full of warm, smiling, friendly people. The weather is gorgeous all year round, the food is delicious (and cheap!), the culture and history of the country are fascinating, and there is a ridiculous amount of fun things to do.
It also has a cost of living that is quite a bit lower than just about anywhere in the United States.
So, yes, as a fellow American, I say "Come". It's lovely here.
Related: Ways Americans can adapt more easily to living and working in Thailand