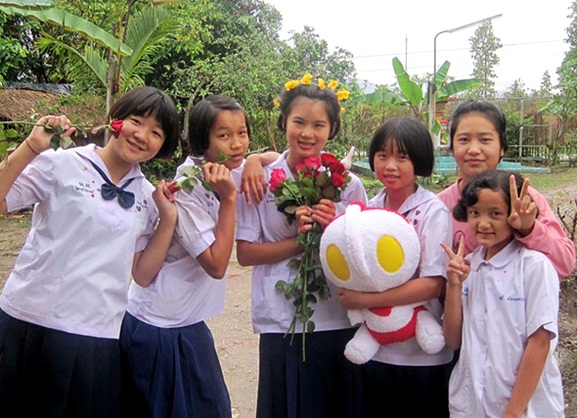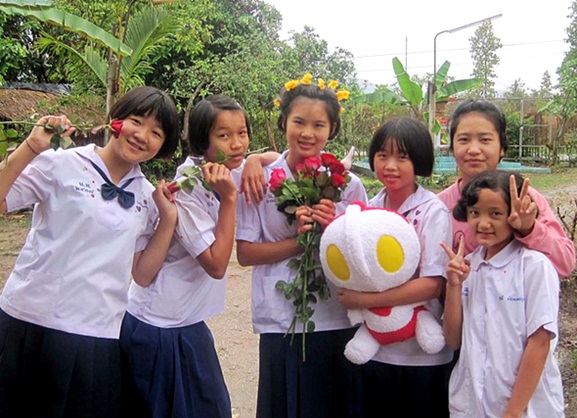 How to Get a Teaching Job in Bangkok, Thailand for a First-time Teacher
One thing that has always infuriated me about the teaching industry in Bangkok, Thailand is the number of scam agencies that prey on the first-time teacher. Most of these agencies are set up online in the United States or the UK and they not only persuade would-be teachers to take their online TEFL certificates, that are often worse than useless, but they also insist the teacher won't be able to get a teaching job in Bangkok without their help.
Their 'help' usually includes taking 30-40 percent off the top of the teacher's monthly salary and placing them in schools in some of the worst areas of the country.
If you are a first-time teacher and want to teach English in Bangkok, Thailand, as someone who has taught in the city for seven years and lived in Thailand for twelve, please let me emphasize you do not need an agency to help you get a teaching job in Thailand. In fact, doing it by yourself could not be easier. Here are step-by-step instructions as to how.
Get a double or triple-entry tourist visa – The first step to teaching English in Bangkok for a first-time teacher is to apply for a tourist visa at a Thai embassy. Pay for a double or a triple-entry visa, as that will give you 6-9 months in Thailand, as well as plenty of time to get a teaching job and be issued a work permit. It is perfectly legal, by the way, to travel to Thailand on a tourist visa in order to seek work. It's just not legal to actually work on one (although thousands of teachers do).
Book your flight and a hotel room and get on a plane – Prepare for your trip, book your flight and a hotel room, pack your things, say goodbye to your family and friends and get on a plane to Bangkok. That is because 90 percent of teaching jobs in Thailand require you to be in the country to interview before you'll be offered a job. In fact, the only ones that usually hire while you are still in your own country are either international schools that require a high-level of qualifications and experience, or the worst schools in Bangkok.
Stay in Bangkok – While some first-time teachers want to work in Chiang Mai, Phuket or one of several other popular tourist resorts, jobs are more difficult to get in these places and salaries are far, far lower. For a first-time teacher in Thailand, you are better staying for at least the first year in Bangkok. There are thousands of jobs available every month, plenty of evening and weekend work, and the city is amazing. Salaries too can be high.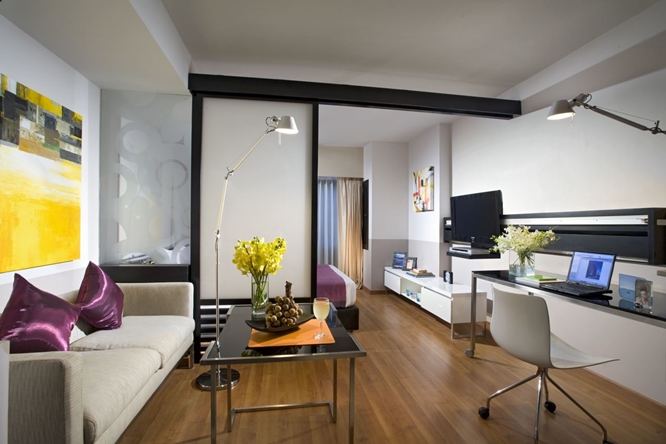 Do not look for an apartment – The first thing new teachers to Bangkok often do is find an apartment and sign a lease. Don't. That is because there are 13 million people living in Bangkok and the city is absolutely huge. You do not want to sign a lease on an apartment until you find a job as, if your apartment ends up on one side of the city and your job on the other, you could have a 2-hour commute each way. I kid you not. I know people who do.
Decide where you want to work – Do you want to teach children in a government school, or do you prefer to teach at a private bilingual school? Is a language school more to your liking (although do be aware, that can be mainly evening and weekend work). Once you have narrowed it down to the type of school you would prefer to work in, start looking for jobs in that area.
Where to find work – The best place to find teaching jobs in Thailand is on the job board at Ajarn. Ajarn is a website set up for foreign teachers in Thailand, and it is truly excellent. Their job board is updated several times a day, they have hundreds of listings at any time and, other than one evening job, I found all my teaching jobs on Ajarn.
If you would like to work in a language school and don't see any advertisements on Ajarn, walk-in to any of those you are interested in and ask to speak to a recruiter. Schools like Inlingua and International House have branches around Bangkok and, if you head to any major shopping mall like Siam Paragon, Central World Plaza, Central Ladprao or Siam Discovery, you will find language school branches at all of them. There's also an excellent list of many of the language schools in Thailand at ESL Base.
Another place to find work is to check your current Bangkok neighborhood for schools, make sure you are professionally dressed, and drop off your resume at the reception desk. I have friends who have found great jobs at schools this way and, of course, they are close to where you already live.
Time frame to find a teaching job in Bangkok – Many first-time teachers arrive in Bangkok worrying themselves to death about not being able to find a job. Let me just say, during my many years living in the city I have met hundreds of first-time teachers and not one took longer than two weeks to find work. In many instances, they were employed in two or three days.
Don't forget as well, you can always sign up with a language school for evening or weekend work if you want to earn some quick money, and spend a little more time being picky about the full-time job you take.
What type of salary should you be looking for? – One thing you will notice about the scam agencies trying to recruit you to teach in Thailand, most say a salary of 30,000 baht or less is 'the norm'. In Bangkok, that is the lowest salary a teacher will ever make and not 'the norm' for anyone I know.
For a first-time teacher with a BA degree (and a TEFL if you have one), you can expect to be offered at least 38,000 and usually more. My first teaching job in Bangkok 12 years ago paid 48,000 baht plus a 2,500 housing allowance, and that was the norm for many of my friends.
If you don't have a BA degree, yes, you can still get a teaching job in Bangkok although it will be a little more difficult, and your salary is likely to be around the 35,000 baht mark.
Female teachers can often make more, as they are in high demand particularly for teaching young children. Three female first-time teachers I know who recently accepted jobs in Bangkok started on 50,000, 54,000 and 60,000 baht so, yes, higher-paying jobs are out there.
These are just a few step-by-step instructions for how to find a job teaching in Bangkok, even if you are a first-time teacher with no experience. I have also written hundreds more articles about all aspects of teaching in Thailand and Thai life, so don't forget to read some of them as well.