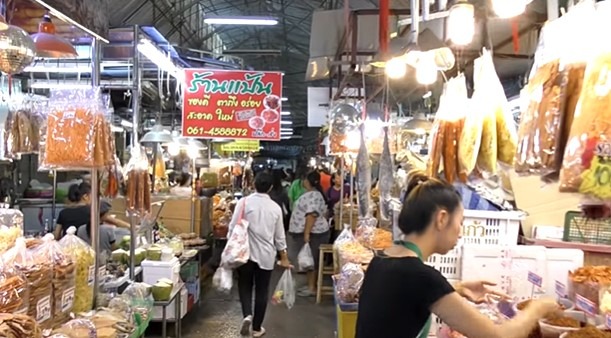 As new daily cases of Covid-19 in Thailand are still very high, Hua Hin's Chatchai Market has been closed for three days due to a new outbreak there.
The market is known for its fresh and dried seafood, astounding array of fruit and vegetables, cooked snacks and meals, and one of the places to visit in past years for any tourist interested in the abundance of high quality fresh food in Thailand.
With more than 30 new cases of Covid-19 being recorded at Chatchai this weekend, however, authorities have mandated the market to be closed for three days while deep cleaning is carried out. Cleaning that has been proven again and again in other countries to do little if anything to stop the spread of Covid.
Nevertheless, Hua Hin's Chatchai Market will be closed from Monday for three days. Stall owners will be allowed to open again on Thursday.
In a strange decision, however, Hua Hin Mayor Jeerawat Phrammanee announced Chatchai would be allowed to stay open through Sunday, a couple of days after new cases were discovered, so that stall owners could sell the fresh seafood they already had in stock.
Financially helping the stall keepers, of course, but not a serious effort to prevent Covid spreading it seems. (Hint: it's not possible).
As Hua Hin is also one of the tourist destination set to open back up on November 1st, after several reopening delays over the last few weeks already, stopping the spread of Covid is something local officials need to do if more than a handful of international tourists are to be interested in visiting.
With more than 10,000 new cases in Thailand every day, and the number of vaccinated still very low compared to many other countries around the world, it is proving to be a difficult thing to do.