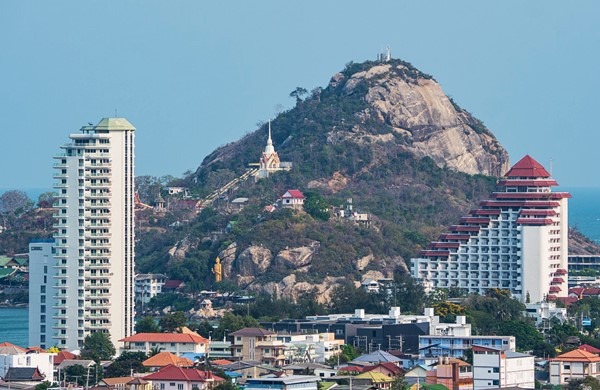 Tourism Authority of Thailand governor Yuthasak Supasorn said today Hua Hin is well on its way to being able to vaccinate 70% of its residents against Covid-19. In fact, it should have that number of residents vaccinated by this Friday.
Once that mandated number is reached, it would allow Hua Hin to reopen to international tourists on October 15th. With government approval, of course.
Hua Hin was one of at least five places that were said to be reopening on October 1st. That idea was nixed yesterday after officials declared the vaccination rate was far too low, with the country as a whole only seeing 22% of its resident fully vaccinated against Covid-19.
The other four places that were initially supposed to reopen on October 1st — Chiang Mai, Chon Buri, Phetchaburi and Bangkok — are now slated to possibly open on November 1st. Although that, of course, will depend on how many people they have been able to vaccinate by then.
Currently, Bangkok has only managed to fully vaccinate 44% of its population this year.
That means another 26% must be fully vaccinated within the next five weeks in order to allow a November 1st reopening.
Again, a situation that is not very likely if the past few months of government inability to obtain vaccines, and vaccine hesitancy on the part of some Thais, are anything to go by.
Meanwhile, Thailand's daily Covid-19 infection rate remains high with cases rising again today after another 13,256 cases, plus 131 deaths, were reported.
Related: Thailand's Covid-19 strategy continues to fail as cases not falling but rising
With the country still on the 'red list' or high-risk list of many countries when it comes to unnecessary travel as well, it may also be January or February, 2022 at the earliest before most international tourists will be allowed to travel to Thailand and return home without a mandated and expensive 14-day quarantine.
Until that happens, and with strict Covid-19 restrictions still in place in Thailand when they get there, it is unlikely many international tourists will chance a trip to Thailand.
Whether Hua Hin reopens on October 15th or not.