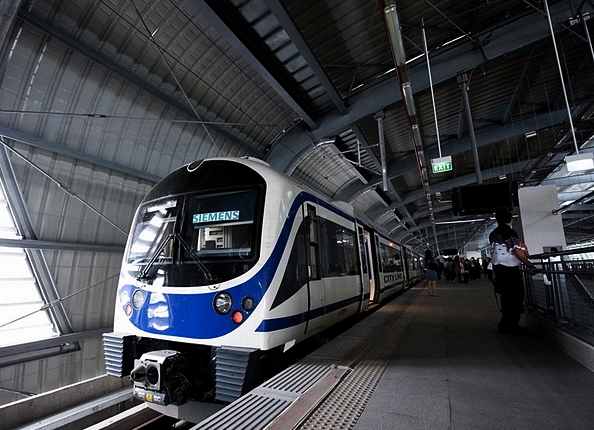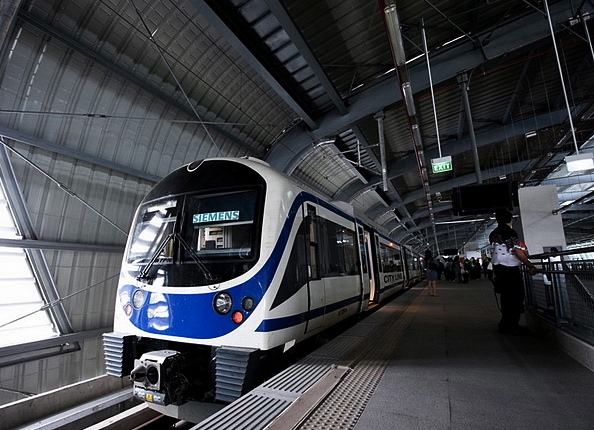 Is there an airport railway link from Bangkok's Suvarnabhumi Airport into the city center?
Someone I know is going on holiday to Thailand and will be flying into Bangkok first, and staying there a few days. They e-mailed me today with a question I honestly thought most people going to Bangkok knew the answer to but, apparently not.
The question? "Is there an airport railway link from Bangkok's Suvarnabhumi Airport into the center of Bangkok?"
The answer? Yes, there is and it has been open for more than eight years.
It is also efficient, fast, very clean and so convenient, unless you are lugging very heavy bags, I cannot see why anyone would use a taxi from Suvarnabhumi into Bangkok. Not when you take into consideration the horrendous Bangkok traffic.
So, how do you take the Bangkok Airport Link train?
That's easy too.
Running times of Bangkok Airport Link train
The Bangkok Airport Link train runs in both directions every 30 minutes from 6am to midnight, so it does not matter what time your flight gets in or is departing, there will be a convenient train you can take.
Where does the airport link train go in Bangkok? (see red line in above map)
The end of the line is at the Makkasan MRT underground station (MRT Petchaburi Station), and the BTS skytrain Phayathai station.
If you are leaving from Suvarnabhumi and traveling into Bangkok, you will find the Airport Link train entrance on the airport's first floor.
Going from Bangkok to Suvarnabhumi on the Airport Link train, you can board at the Phayathai BTS skytrain station. The train will then make stops at Rathchaprarop, Makkasan, Ramkhamhaeng, Hua Mark, Ban Thap Chang, Lat Krabang (6 stops in all) and ultimately arrive at Suvarnabhumi Airport.
The journey takes around 35 to 40 minutes.
Buying tickets
Buying tickets for the Bangkok Airport Link train couldn't be easier. You can either buy a single-trip ticket at the ticket booth (currently 45 baht), or at one of the ticket machines.
If you go backwards and forwards to Suvarnabhumi Airport often, then a Smart Pass would be more cost efficient, which you can also buy at the ticket booth.
You cannot check in luggage at Makkasan
When the Bangkok Airport Link train first opened, they had an excellent luggage check-in system at Makkasan. That is no longer open, however, as they discovered few passengers used it so it wasn't cost-efficient.
** My only recommendation about taking the Bangkok Airport Link train would be, if you are carrying heavy bags, take a taxi as it can be annoying dragging a heavy suitcase to get on the train. Plus, with so many stops and people getting on and off, it does sometimes get crowded.
With just a lightweight suitcase or a carry-on bag, though, taking the Bangkok Airport Link train is the smartest, fastest and cheapest way to get from Suvarnabhumi to Bangkok city and vice versa.