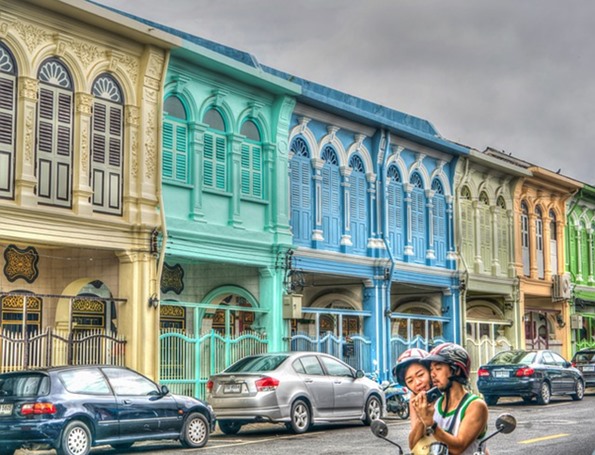 According to Phuket Deputy governor Pichet Panapong, a plan is now in place to allow foreign tourists to arrive in Phuket from July 1st.
The plan includes no quarantine, but restrictions as to where a tourist can travel. It also means their movements will be tracked by an app at all times.
The welcome back foreign tourists plan is being put in place as the government has allocated almost 1 million Covid-19 vaccines for Phuket residents.
By vaccinating locals before foreign tourists arrive, they believe this will prevent any spread of the virus should anyone that has contracted it enter the Phuket area.
Phuket has currently not had a case of Covid-19 for 89 days. If this continues, according to authorities this means it is a prime location for foreign tourists to be allowed to vacation.
Returning large numbers of foreign tourists to Phuket is vital as it is in many other areas of Thailand, as Mr. Panapong stresses:
"Before, a local resident earned about 40,000 baht per month ($1,280) on average. In February this fell to about 8,000 baht ($253). Without some change, this will fall to 1,964 baht ($61) in July, which is below the poverty line."
The problem Phuket and any other area in Thailand that implements similar plans will see, however, is three-fold.
First, most tourists do not want to be restricted to one area of Thailand, so it is uncertain how many will agree to a Phuket-only holiday.
Second, many will still be required to enter a 10-day or 14-day quarantine upon return to their own countries, as much of the world could still be in lockdown. That will restrict many people's ability to vacation in Thailand, even with no quarantine in Phuket.
10 day quarantine in Thailand will make no difference to most tourists — they still won't come
Finally, many people will never agree to being tracked by a government app as will be mandated if they take a vacation in Phuket after July 1st.
With these problems likely to still be in place at the beginning of July then, it is not possible to predict how many foreign tourists actually decide a vacation in Phuket is worth dealing with issues that could be unacceptable to them.
Currently, the Bank of Thailand only expects 3 million tourists to arrive in Thailand in 2021.