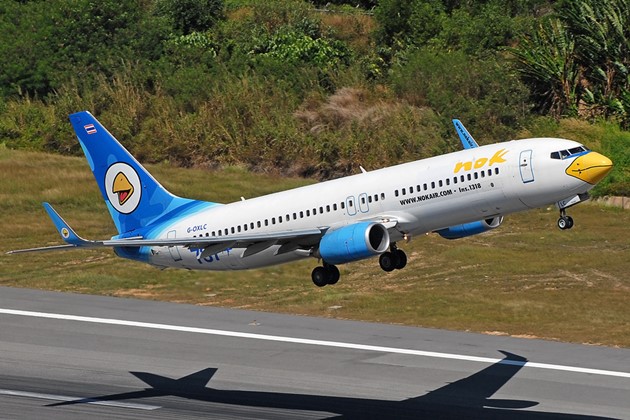 Following on from NokScoot bankruptcy, Nok Air lost 3.75 billion baht in first half of 2020
While most other news sites talk about COVID-19 being the cause of most airlines around the world losing money, here at Tasty Thailand we talk about the real reason.
The government lockdowns that caused airlines to not be able to fly into most countries, or not to be able to fill planes on flights within their own countries.
After all, it was not the coronavirus that caused any of these airlines to lose money, but the panicked governments that immediately shut down their countries due to a virus that new data now shows does not cause the deaths of over 99% of those who contract it.
A virus that also leaves the majority of people that contract it asymptomatic or with extremely mild symptoms.
Meanwhile, global lockdowns, like the one implemented by the Thai government of Prayut Chan-0-cha, have caused a rapidly failing world economy, and placed many airlines on the brink of collapse.
Such is the case of Nok Air, the Thai airline that just reported a lost of 3.75 billion baht in the period from January-June, 2020. That was up from the 1.31 billion baht year-on-year.
A loss due to the Thai government and other global lockdowns that caused Nok Air to cancel all international flights from the end of March through until today.
With Thailand's borders still closed to all international tourists, that means Nok Air is still relegated to only running domestic flights. A reality that will likely cause the beleaguered airline to continue to hemorrhage money through at least the end of 2020.
Especially considering Nok Air only carried 440,000 passengers in the second quarter of 2020. A period when lockdowns within Thailand were easing.
Losses that led to the bankruptcy and subsequent closure of Nok Air joint venture NokScoot in late July also impacted the airline's half-year balance sheet.
Meanwhile, senior management of seven Thai airlines including Nok Air are currently asking Prayut Chan-o-cha's government to provide 4 billion baht ($774 million) in soft loans.
As that request has been in place since April, however, with little response from the Thai government, it may still be months before Thai local carriers receive the financial help they need.
Nok Air has since filed for business rehabilitation and will appear in court on 27th October to learn of the outcome.