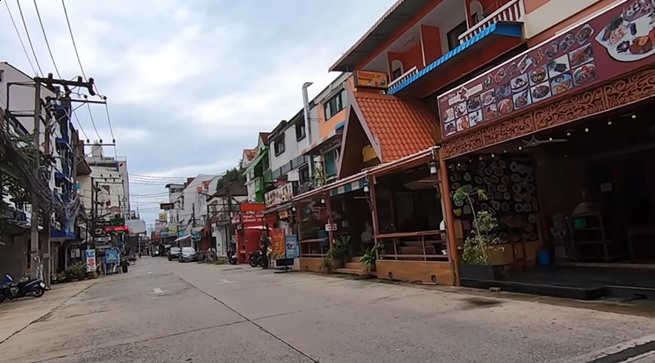 As the Thai government continues to tout the upcoming 'Phuket sandbox' — a program designed to allow foreign tourists to return to Thailand — Patong Mayor Chalermsak Maneesri has announced all Phuket bars and entertainment venues will remain closed for the planned July 1st opening.
This due to clusters of Covid-19 cases linked to entertainment venues.
Considering the restrictions involved in the Phuket opening already — only vaccinated tourists allowed, mandatory masks worn at all times, ability to only stay in specific (expensive) hotels, high-cost health insurance required, and mandatory tracking by a government app everywhere a tourist goes — not to mention being forced to remain on Phuket for at least 14 days before being allowed to travel anywhere else in Thailand, the question remains — why would any tourist visit Phuket when all entertainment venues are closed?
After all, entertainment is part of a vacation and, for many tourists, being able to visit a local bar and enjoy a few drinks is part and parcel of their holiday.
In his announcement today, Mayor Chalermsak also went on to say "the economic situation in Patong is very bad right now".
With Phuket bars, pubs and other entertainment venues mandated to stay closed, sadly it is likely to become a lot worse.
Yesterday, the Bangkok Post reported most local airlines do not plan on resuming international flights to Phuket at the beginning of July as they do not envisage much of a demand for international travel to the Thai island under the sandbox program.
Tassapon Bijleveld, executive chairman of Asia Aviation Plc (AAV), the largest shareholder of Thai AirAsia told the Bangkok Post, "We won't rush international services in the early stages of the sandbox as tourist demand is unstable, particularly as vaccinated tourists will be forced to roam the island for 14 days," he said.
"Reopening is necessary but we have to wait for steady rules and demand", he went on to explain.
With the latest news of Phuket bars remaining closed in July, it is now likely the Phuket reopening could be an even bigger failure than has already been forecast by many.
Particularly as foreigners all over social media are now asking "Why would tourists visit Phuket with all the entertainment venues shut"?
Meanwhile, local YouTuber STREETS OF ASIA gives a good idea of the economic devastation tourists can expect on Phuket in July with his video filmed in an all but deserted Patong Beach earlier this week.