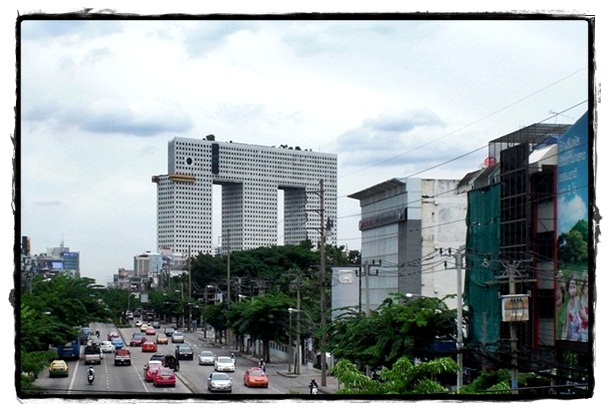 Questions to Ask Before Renting an Apartment in Bangkok, Thailand
When I moved to Bangkok, Thailand 12 years ago, I rented the first apartment I looked at. That's because I was living in a hotel I disliked and desperately needed somewhere more permanent to stay. Fast forward a decade, and I still rent the same apartment as, due to good luck rather than good management, it turned out to be perfect.
If you're planning on renting an apartment in Bangkok, however, you may not be so lucky. That's why, before you sign a lease on any apartment in Thailand at all, you should make sure you get answers to the following questions:
Where is the closest public transportation? More than anything else in Bangkok, even sometimes more important than the apartment itself, is the location of public transportation. Traffic in Bangkok is horrendous with traffic jams that stretch for miles and last for hours.
That's why, before you rent an apartment anywhere in the city, you must ask your potential landlord where the closest public transportation is and, of course, what type.
Most places in Bangkok are on a bus route, so you shouldn't have any problems catching buses no matter where you live. What you really need to know, however, is if the BTS sky train or MRT underground train systems are close by.
That's because, if you're close to a sky train or underground station, a potential 2-3 hour commute into work or school won't take longer than 20-30 minutes on the train. If you're a long way from one, and your office or school is even further, don't rent that particular apartment. Keep looking.
You can also check this excellent Bangkok public transportation guide, which will tell you the exact public transportation available from any point in Bangkok to any other point, before you even arrive at the apartment for a viewing.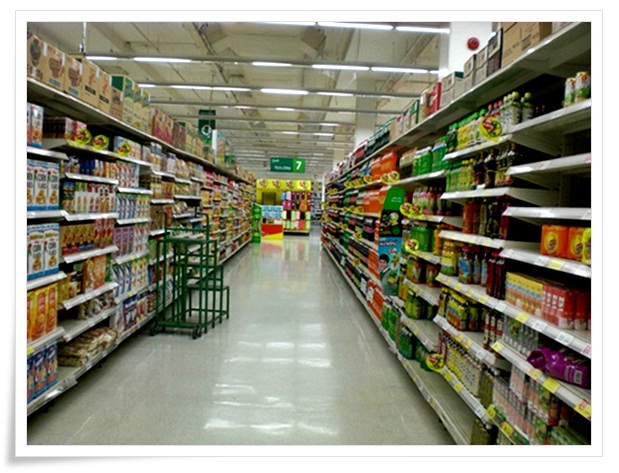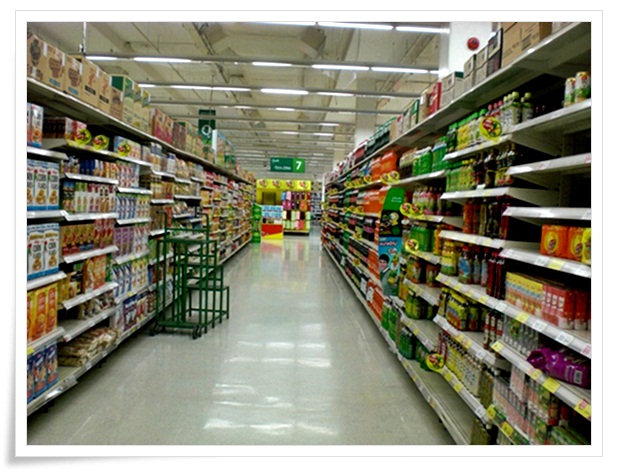 Where is the closest supermarket? There are a huge number of supermarkets in Bangkok but, before renting an apartment, you should be sure it is close to one of them. That's because lugging heavy bags of shopping home from miles away, or sitting in a taxi in a traffic jam is not what you want to be doing every week. In fact, don't rent an apartment that doesn't have a major supermarket within a mile or two of it. With Bangkok traffic and Thailand's searing heat, you really will regret it.
Where is the closest shopping mall? Shopping malls are a source of entertainment for most Thais, and for many westerners who live in Bangkok. That's because they have a movie theater, a bowling alley, and often have upwards of a hundred restaurants and cafes to choose from if you want to eat out.
Seeing as how most people in Thailand eat out two to three meals a day, as it is so cheap, it's more convenient to have your new apartment close to a major shopping mall. You'll get to eat at amazing restaurants for a cheap price and, as everyone else in the area will be at the mall as well, you never have time to feel lonely. Malls are air conditioned as well, which makes getting used to Bangkok's oppressive heat that much easier.
What type of electricity and water rates will you pay? In Thailand, there are two types of rates for electricity and water. There's the usual government rate that most of Thailand pays, which is charged at a certain rate per unit. and there is the rate that serviced apartments pay. What that means is, if you end up renting a serviced apartment like I did, your electricity and water rates will be 3-5 baht per unit more than someone living in an apartment with normal rates.
While that might not seem like a lot, when it comes to your bill at the of the month, it can be the difference between paying $5 for water or $12-15 for the serviced apartment rate, and the huge difference between your electricity bill being $47 or over $100 a month in a serviced apartment. If you crank the air conditioning, of course, your bill will be even higher.
Personally, I don't mind paying the higher serviced apartment rates, as the services that come with my apartment more than make up for the higher cost. You, however, may feel differently so be sure you know what you're letting yourself into before you sign a lease.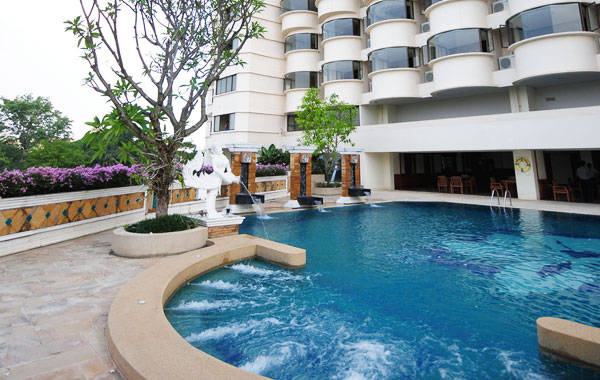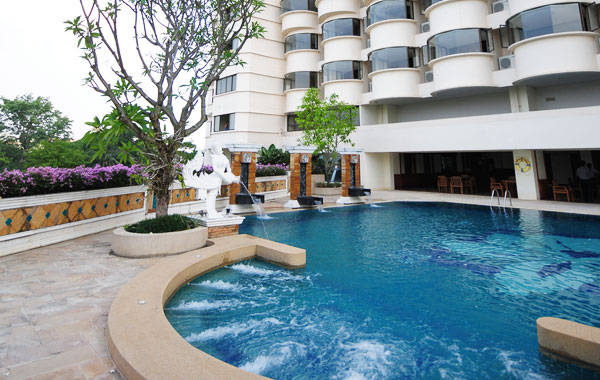 What type of facilities does the apartment building have? Facilities in apartment buildings in Bangkok are often very good. Many apartment buildings have a swimming pool, gym, a small shop, a laundry service and often a restaurant as well. Some even have a hairdresser and a beauty salon. Just make sure you know what every apartment you look at comes with. That way it's easy to compare before you make your final decision.
Does the apartment rental include maid service? Many apartments in Bangkok include maid service in the monthly rent. Make sure yours does if you hate to clean as, if it doesn't, you will also need to ask your potential landlord if there is a maid service close by or if they know of anyone looking for a job.
Maids in Bangkok usually cost no more than 300 baht per day ($10) so hiring a maid to come once a week and clean for you is doable on most salaries. It also means you can spend your free time exploring Bangkok instead of cleaning the toilet.
What type of security does the building have? Most apartment buildings have security guards that are there 24 hours a day. Some are good, some are not so good but at least it's better if the apartment you are looking at has them. Even better is electronic key card access, which many apartment buildings now have. Bangkok is a very safe city but, like anywhere, there may be break-ins in apartments and houses. The better security your potential building has, the less chance there is you will be a victim of one.
How long is the lease for? The length of the lease was a huge surprise to me when I first moved to Bangkok as, unlike in the west, where you're often forced to sign a yearly lease, that often isn't the case in Thailand. In fact, during my first year living in my current apartment I was just on a month-to-month lease, meaning I could leave at the end of any month I wanted.
After a year, my landlady told me that, if I agreed to sign a six-month lease, she would reduce my rent by 2,000 baht a month ($65). So, I did and she reduced the rent. Interestingly, however, even though I never did sign another six-month lease once the first one ended, I still continued to pay the reduced rent and was never asked to increase it.
One final tip on questions to ask when renting an apartment in Bangkok, don't ask how much the rent will increase at the end of your lease. That's because in many cases, if you don't mention it your rent may never go up.
I've been living in my apartment for 10 years and I still pay the same rent I paid a decade ago, and my landlady says she's just fine with that. Not bad, eh?