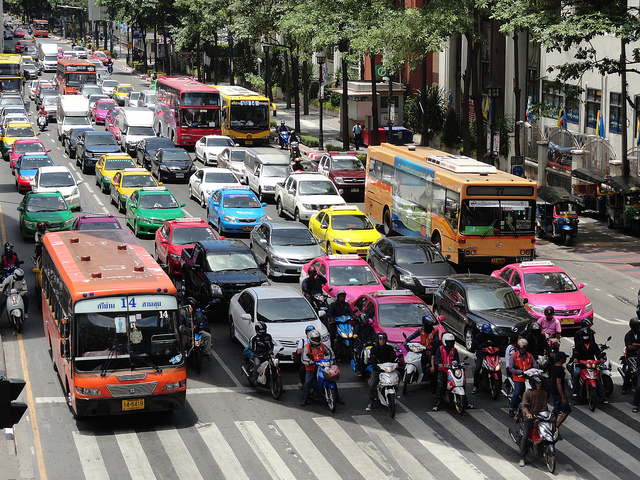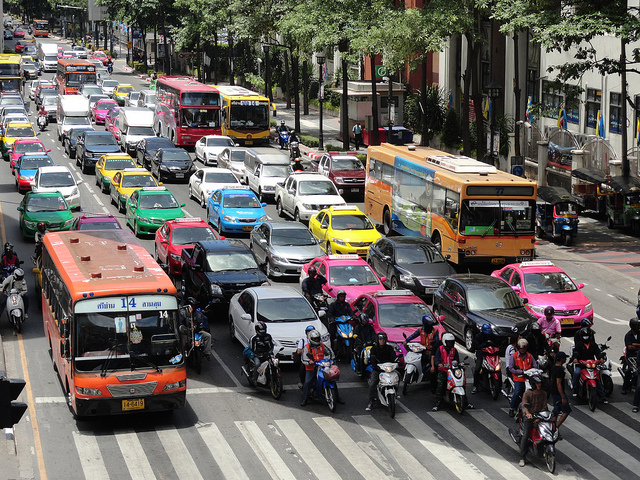 Fifteen years ago, I decided to move from the United States to Thailand to teach English. Before I did, however, I spent several months putting together a step-by-step plan to prepare for my trip. That meant, when it came time to leave, everything was in order and I had nothing more to worry about except getting on the plane, finding an apartment once I arrived in Bangkok, and starting my new teaching job.
If you too are planning on teaching English in Thailand, but aren't sure if you're going to be ready in time to leave, this is the step-by-step plan I used. It may just work for you.
Is your passport up to date? – The most important thing of all is your passport as, if you don't have a valid one, you won't be going anywhere. Make sure your passport is up to date with at least 6 months to a year left before it expires. If you don't have one, apply for one now as it can take a month or more before you receive it. You can find out how to do just that at the US Department of State.
Apply for your visa – You will likely need a visa to be able to teach in your chosen country, so check out the website of the embassy of the country you'll be teaching in to find out which visa is required and apply for it. They can take up to four weeks to receive from most country's embassies, so allow plenty of time.
Organize your BA degree certificate and TEFL paperwork – If you have a BA degree and a TEFL certification, make sure you have them organized and ready to take. In most countries, you will be required to show your original degree certificate and TEFL certification so you can obtain a work permit. Without them, you may be denied.
Make copies of passport, travel paperwork, job contact details and birth certificate – When I was leaving for Thailand, I made physical photo copies of my passport and all my paperwork so, if I lost them I would still have proof of their existence. Nowadays, though, it's probably easier to scan them all, put them in a digital file and email them to yourself, as well as download them to your laptop or tablet. Far easier than carrying them around with you, I'd say, and one less thing to worry about.
Get vaccinations – I didn't get any vaccinations for my move to Thailand, as I knew I would be living in Bangkok where it's highly unlikely I would contract dengue fever or malaria.
Had I been teaching in a more rural setting in Thailand, however, I probably would have done. If you are going to be teaching out of a major city in any developing country, you should probably consider getting the vaccinations that are recommended by the US government. After all, it's better to be safe than sorry.
Do you need health insurance? – It's up to you whether you buy health insurance in the US or Europe before you leave. I didn't, as I knew it would be at least 10 times the cost of better health insurance in Thailand and I could get that as soon as I arrived. Plus, if your teaching job includes health insurance, you'll likely not need it anyway.
Garage sale and Craig's List – If you are moving out of an apartment or don't want to store a lot of things, you may want to organize a garage sale and then sell larger items on Craig's List. When I moved to Thailand, I knew I would be gone for several years so I sold almost everything I owned. With furniture and personal belongings, I made over $8,000 in a garage sale and on Craig's List, which set me up nicely for my first year teaching in Thailand.
Buy new clothing – Depending on the country you will be teaching in, you will probably need to take new clothing with you, both for teaching and for leisure.
When I knew I was moving to Thailand, I bought a year's worth of clothing and shoes as Thai girls are so small and back then it was difficult to find western sizes above a size 6 in Bangkok. Do research on the country you will be teaching in to find out the clothing situation there.
Book your flight – I booked my flight about eight weeks before I was traveling to Thailand as that was plenty of time to get the flights I wanted on an inexpensive airline, and to still get a good deal. Just be sure to shop around before you do, as the price of flights change daily.
Book a hotel – If you won't have accommodation organized by the school you will be teaching at, make sure you book a hotel near to it for at least the first week. I made reservations for two weeks at a local guest house in Bangkok, but then didn't end up needing more than the first night as I found an apartment to rent quickly. You may not be so lucky, so be sure to have somewhere nice and comfortable to stay, even if it means splurging a little bit.
Organize traveler's checks or foreign currency – I don't use traveler's checks as I find they are often more expensive and get a lower rate than just withdrawing money directly from my American bank via an ATM machine overseas.
You may want to carry some, however, so be sure to order them from your bank and change a couple of hundred dollars into the currency of the country you'll be in so you have cash when you get there. Don't change a lot of money, however, as you will get a higher exchange rate once you arrive in country.
Leave – Once you have all of these things organized, and the day of departure arrives. Kiss your friends and family goodbye and leave. Don't worry if you have forgotten to bring things with you, as you will realize once you get on the plane.
Most people end up teaching abroad in cities and you'll soon find everything you thought you needed to take with you is already available there.
Relax, enjoy your flight, your new country and city, your new friends, your students and your new teaching job and, most importantly, have fun! You really will love it.