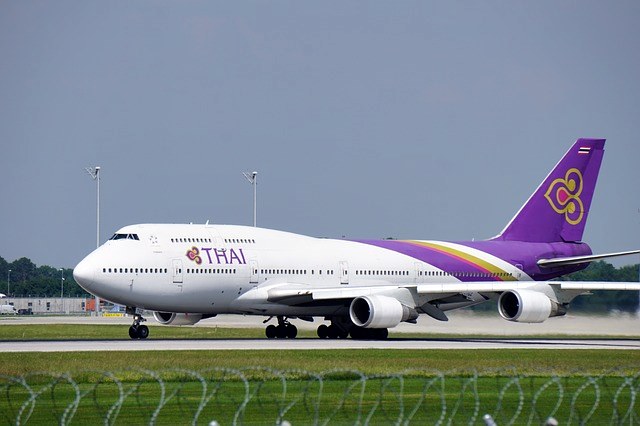 The beleaguered Thai airline Thai Airways has announced plans to fly from Europe to Phuket beginning in July.
Flights will leave from Zurich, Paris, Copenhagen, Frankfurt, and London starting on July 2nd, and will be direct to Phuket.
This due to the Thai government only allowing foreign tourists to arrive in Phuket from overseas, with other destinations like Bangkok and Chiang Mai all but blocked off to most international travelers at the moment.
Travelers must then remain on the Thai island for at least 14 days before being allowed to travel anywhere else in the country.
Anyone planning to travel to Phuket must also be able to fulfill a list of restrictive requirements before departure, must download a contact tracing app so their whereabouts can be monitored at all times by Thai authorities, and must wear masks both indoors and outdoors during their entire stay in Thailand.
Those who are not fully vaccinated against Covid-19 will not be allowed to enter Thailand.
Other flights Thai Airways has announced beginning in July is a flight direct from Hong Kong to Phuket, and four weekly flights from Doha to Phuket.
All of this is being coordinated in conjunction with the Thai government's just announced 'Phuket sandbox', which will kick off on July 1st.
The plan is an attempt to resurrect the devastated Thai tourism industry, which has collapsed due to the Thai government of Prayut Chan-o-cha closing the country's borders to international travelers in March, 2020.