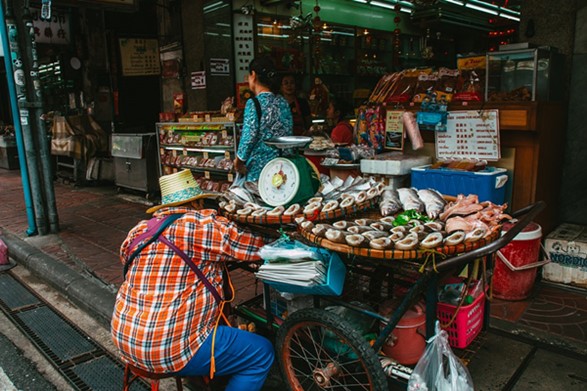 As numerous Thai officials continue to throw out economic growth numbers that make no sense in a country where millions are unemployed, and in which up to 17% of its GDP has been lost in the last 18 months due to international tourists being banned, consumer confidence in Thailand has fallen to its worst level in almost 23 years.
In fact, Thai consumer confidence continued to fall in August from a high in January of 47.8 to the now pitiful 39.6 according to a new report from the University of the Thai Chamber of Commerce (UTCC).
The seventh straight month of Thai consumer confidence falling is directly related to the government's strict Covid-19 lockdowns in 29 provinces.
Lockdowns that have decimated an already struggling economy, and caused even more Thai businesses to close, some permanently.
"The measures harshly affected people's lives and businesses, worsening the country's economy," said UTCC president Thanavath Phonvichai.
The Thai government's vaccine procurement failure, continual political instability and a weak economic outlook are also a cause of consistently falling consumer confidence.
Thai businesses also seem to believe the economy is worsening, as the Thai Chamber of Commerce Confidence Index fell again in August to 19.8 from 29.8 in January.
Both these levels of consumer confidence are some of the worst in Asia, and a good indicator of just how bad Thailand's economy continues to be.
Related: Thailand has worst economy since Asian Financial Crisis in 1998 with double-dip recession expected
Consumer confidence is important as it is an indicator of the likelihood of people's spending improving. Low consumer confidence usually means most people will continue to hold onto their money, as they worry about losing jobs and, thus, future income.
Low consumer confidence also affects the economy as a whole, as businesses will decrease spending on inventory knowing it is not likely to sell.
The current falling Thai consumer confidence could then indicate the economy is likely to remain weak for the remainder of 2021 and into 2022.