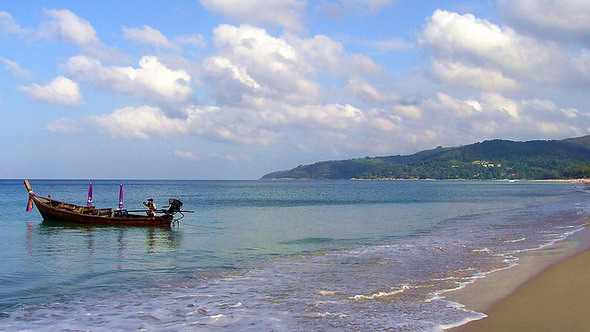 As Thailand's government continues to destroy the country's economy with borders shut to most tourists, strict lockdowns destroying tens of thousands of businesses and millions of Thais unemployed as a result, it now appears Thailand's economy will be the worst in Southeast Asia in 2021.
According to the Finance Ministry today, its forecast for Thailand's 2021 gross domestic is now 1.3% growth. Down from the 2.3% they first predicted, as well as a number most don't believe as negative growth is more likely this year.
Of course, the 1.3% is not 'true' growth either, as it is simply 'growth' compared to last year's economy. An economy that contracted by 6.1% in 2020 — again, primarily due to government lockdowns and the complete banning of international tourists.
This year, new Covid cases and deaths are continually breaking records in Thailand and, as a consequence, most businesses have been mandated closed by the government for much of July.
With Covid cases continuing to rapidly rise, August does not look good for Thai businesses either.
Will Thai exports fall as Covid cases rise?
While exports have been one of the saving graces for the Thai economy in the last year, they are also now expected to suffer as businesses from pineapple factories to sugar factories have been mandated to close due to thousands of employees testing positive for Covid-19.
With Covid cases rising in other parts of the world, and consumer confidence worsening, some analysts are expecting belt-tightening worldwide. Belt-tightening that could also affect the Thai economy.
Thailand's tourism industry has collapsed
Of course, government officials continue to talk up a projected '300,000 tourists arriving in Thailand in 2021'. Numbers they say will help the devastated Thai tourism industry.
Neither of which is likely to come true as Covid-19 cases continue to rise, and most tourists are either not vaccinated so not able to travel to Thailand under the Thai government's rules, or actively avoiding the country due to increasing caseloads.
Both the quarantine-free programs for vaccinated tourists — Phuket Sandbox and Samui Plus — are now in danger of closure, as Covid cases are rising on Phuket and Samui as well.
The numbers of tourists taking advantage of the programs are already far lower than officials predicted.
Once it is known cases are rising and the programs could be suspended, most other tourists planning a trip to Phuket or Samui will likely cancel their plans as well.
Meanwhile, Thai Prime Minister continues to say the country will open up again in October, and more tourists will arrive. Something few Thais and even fewer foreigners believe as government mismanagement of both Covid-19 and the economy continue to worsen.
In fact, as a result of all of these problems, some economists are now predicting a double-dip recession for Thailand in coming months, with projections showing Thailand to have the worst economy since the Asian Financial Crisis in 1998.
Social commentators are also predicting dire consequences for the Southeast Asian country due to lockdowns, vaccine shortages and government mismanagement of the Covid-19 crisis.
Mismanagement that could cause mass unemployment, homelessness, suicide and even hunger. Situations far worse than anything Covid could have caused had it just been left to run its course.