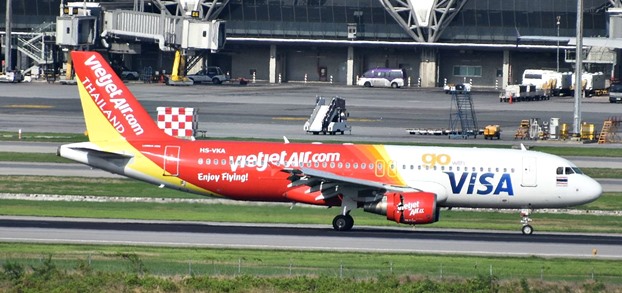 Anyone wishing to get out of Thailand and onto newer fields (and isn't that half of those who have experienced the country's numerous lockdowns over the last 18 months?) will be happy to hear the low cost airline Thai VietJet Air is kicking off its Bangkok to Taipei flights on October 20th, 2021.
The Thai VietJet Air Bangkok to Taipei route currently has a promotional fare of 8,179 baht (approximate $250 or 213 euros) that runs until August 31st, 2021, and will get you to Taipei in just over 3 1/2 hours.
Along with the new Bangkok to Taipei route, Thai VietJet Air is also commencing flights from Bangkok to Singapore and Phuket to Singapore beginning on October 21st.
The promotional fare for those flights is 4,129 baht ($126 or 107 euros) until the end of August as well.
If you are interested in traveling to either Taipei or Singapore, and would like an affordable fare, check out the official VietJet Air website for more information on bookings and flight times.
Thai VietJet Air itself began operations from Thailand in December, 2014.
Up until recent government restrictions due to the Covid-19 crisis prevented most airlines from flying, Thai VietJet Air flew to 12 destinations within Thailand, four destinations in Vietnam and one in India several times a week.