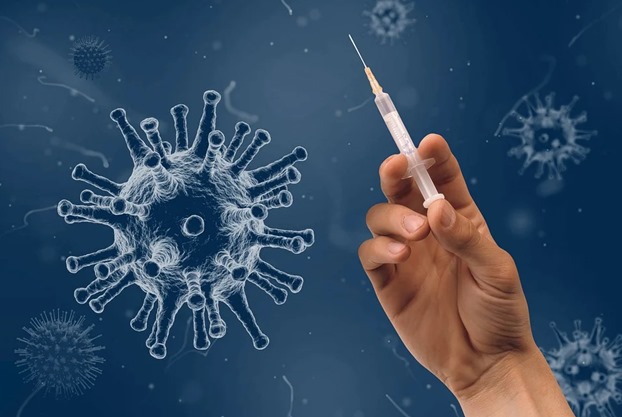 While the initial news of expats in Thailand being able to get Covid vaccinations at Bangkok Hospital Phuket sounded promising today, sadly that news may be a little too premature.
In fact, while Bangkok Hospital Phuket announced they were offering free Covid-19 vaccinations for expats, the announcement does not guarantee they will be able to procure Covid-19 vaccines for every expat that wants them.
Instead, the offer appears to be more of a survey to gauge interest.
It also allows expats in Thailand to register for a Covid-19 vaccination at the Phuket hospital from now until September 3rd.
There has not been an announcement of when the vaccines would be administer however.
Bangkok Hospital Phuket does say the vaccines will be administered in partnership with the Thai Department of Disease Control, and will include the option of the Pfizer vaccine.
They also stress that any expat in Thailand who signs up for a free Covid-19 vaccines must not have received any such vaccine previously.
Those expats who are suffering from specific medical conditions — namely coronary artery disease, obesity (over 100kg or BMI > 35kg/m3), chronic kidney disease, cerebrovascular diseases, cancer, are immuno-compromised, have diabetes, suffer from severe chronic respiratory diseases, or have a genetic disease like Down Syndrome — will receive priority for the vaccine.
Age limit for expats eligible for the vaccine is currently all foreign residents over 40 years of age. Women who have been pregnant for at least 12 weeks may also be vaccinated.
The Sinovac, AstraZeneca or Pfizer vaccines will be available, but there isn't any mention of vaccines being mixed.
Other registrants will be given the option of 2 doses of Sinovac, 2 doses of AstraZeneca, or 2 doses of Pfizer. Noticeably missing are any options that mix vaccines as had previously been offered.
Anyone younger than 40 years of age must suffer from a list of specific diseases in order to be eligible.
Meanwhile, any expat in Thailand wanting a Covid-19 vaccination in Phuket can call the hotline 1719, contact the hospital direct at 076-254425 or 076-655000, or register for a Covid-19 vaccination via Bangkok Hospital Phuket's official website.
Once registered, they will be notified via SMS when vaccines are available.