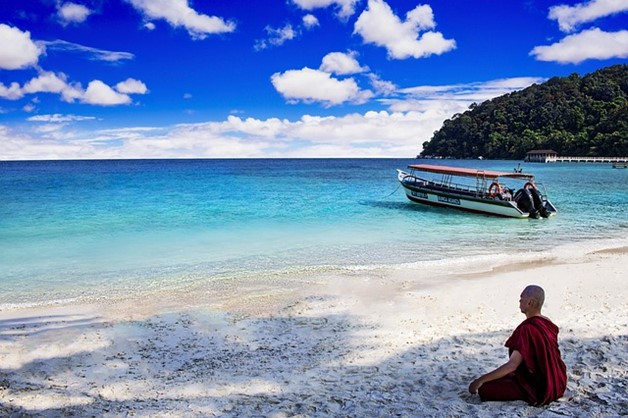 If the Thai government of Prayut Chan-o-cha has not made it simple enough for most foreign tourists to understand before, the Thai Foreign Ministry has made it clear enough this weekend — they do not want most foreigners to come to Thailand.
A fact that is likely to continue long-term, no matter where you come from or how many hoops you are willing to jump through. Until the country's economy completely collapses, that is, and the government is then begging people to return.
The announcement from the Thai Foreign Ministry came in a clarification about the details of the Special Tourist Visa (STV) for long-stay tourists.
A visa 99% of people will either have no interest in, or have no way of meeting its expensive complicated requirements.
Only people from 'low risk countries' allowed in Thailand
According to the Foreign Ministry, the first and most important thing is, in order to qualify for a Thai STV,  you must be from what they call 'a low risk country'.
Considering few countries are low risk, including China where Covid-19 originated, that eliminates 99% of you.
Weirdly, however, the Ministry will not say which countries they classify as 'low risk countries', only that prospective applicants for a Thai STV must waste their time checking with a Thai Embassy what countries are currently on that list before they apply.
Remember too, those so-called 'low risk countries' can change quickly as Covid-19 cases increase and panic about the virus, which is not any more serious than a cold for 99% of people that contract it, continues in Thailand.
If you are from a current 'low risk country', the documents and other things you require will then cost you far more than the actual vacation to Thailand you plan on taking itself.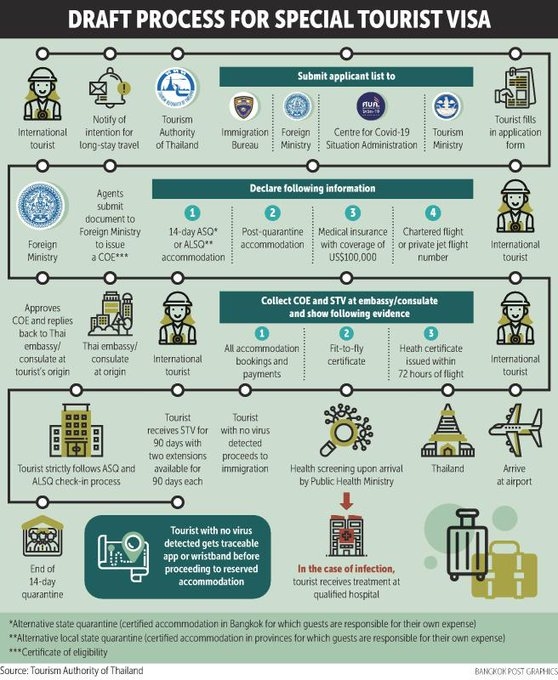 The requirements for a Thai STV include:
A certificate of eligibility
Proof of payment for state or hospital quarantine for 14 days (only available at an expensive government-certified hotel or hospital)
Full payment for post-quarantine accommodation or proof of ownership of accommodation
A Thai health and accident insurance policy with at least 400,000 baht inpatient coverage and 40,000 baht outpatient coverage
A health insurance policy with at least $100,000 (3.16 million baht) coverage for Covid-19 treatment.
You must agree to have a traceable app on your phone while in quarantine, or wear a monitored wrist-band.
If you meet all this criteria, and your country doesn't become a 'high-risk country' (according to the Thai government) before you are able to use it, you can then spend 90 days in Thailand, with an additional two 90-day periods if you want to.
Of course, you will have to wear a mask almost everywhere you go, 'check in' at thousands of places around the Kingdom so the government can continue to 'contact trace you', you will be barred from most beaches in Thailand and you must abide by a myriad other 'rules'.
In other words…(article continued below)
Thailand's GDP to shrink 8.3% in 2020 says World Bank — more than that is likely we predict
if there is any other place in the world you would like to visit, go there instead.
Because, if you come to Thailand, not only will you be required to jump through 1,000 hoops just to be eligible for an STV, it will also cost you an arm and a leg before you even get here.
Needless to say, the people we know who were planning on visiting Thailand in the next year have now decided to spend their money on trips to Europe and the Caribbean instead.
After all, why would anyone choose to travel to Thailand for a vacation, when it will not only be a huge amount of work just to qualify for a visa, but will be so expensive and time-consuming they could have visited 10 other countries by now instead?