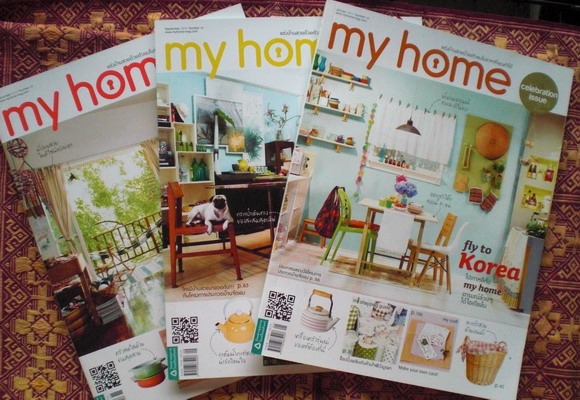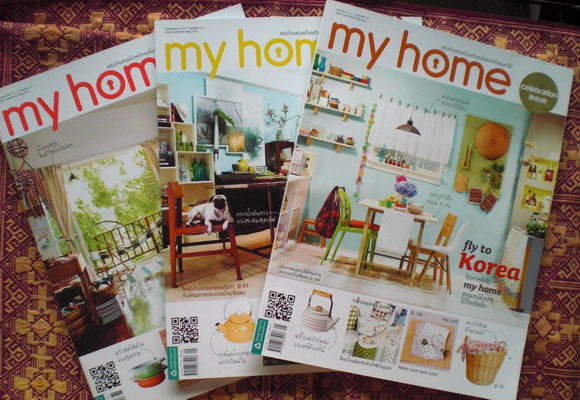 One of my not-guilty pleasures is my monthly purchase of 'My Home' interior design magazine. A Thai interior magazine that's relatively new on the market — My Home just celebrated their one year anniversary.
My Home has wonderful photography, great design ideas, inexpensive projects and always shows interior design furniture, fabrics and accessories from a wide range of Thai malls, shops and markets and at a variety of prices.
Some months the magazine even gives you a free insert of cut-out stencils you can use for walls, doors, fabrics, decorating wooden boxes or porcelain, and other design projects.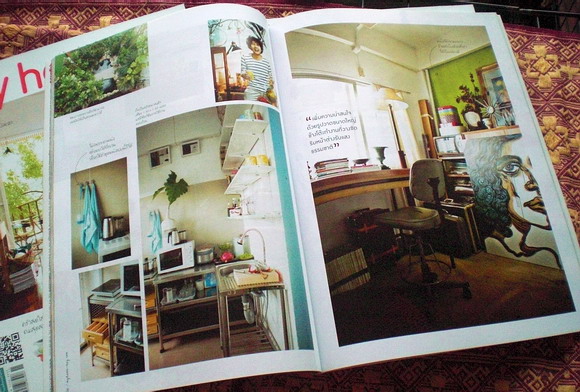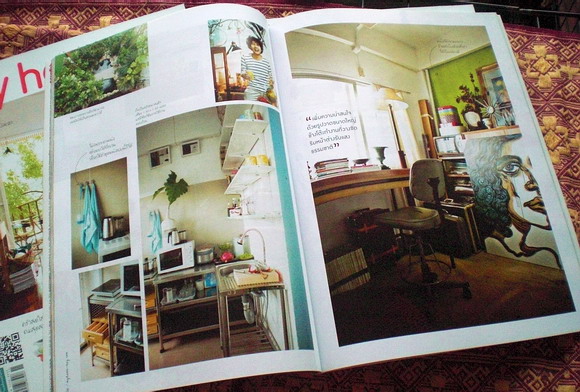 Of course, My Home is written in Thai but, even if you don't read Thai, it's still worth buying for the beautiful photographs and the fun design ideas.
Plus, at only 65 baht, it's one of the cheapest interior design magazines in Thailand. Or, if you love it like I do, why not consider buying an annual subscription? You can get a whole year for only 780 baht delivered to your door, plus a cool free gift.