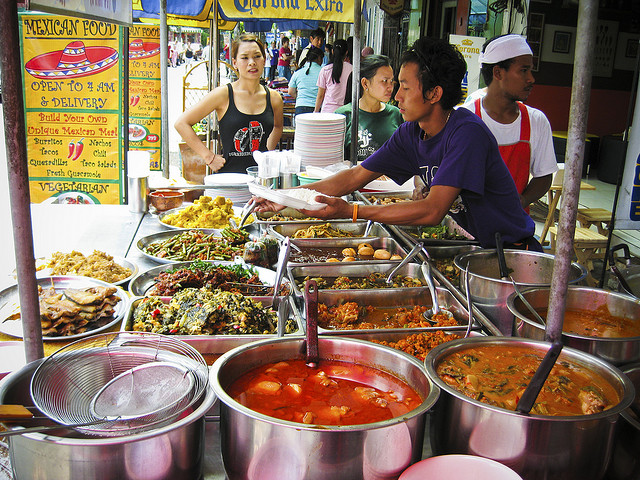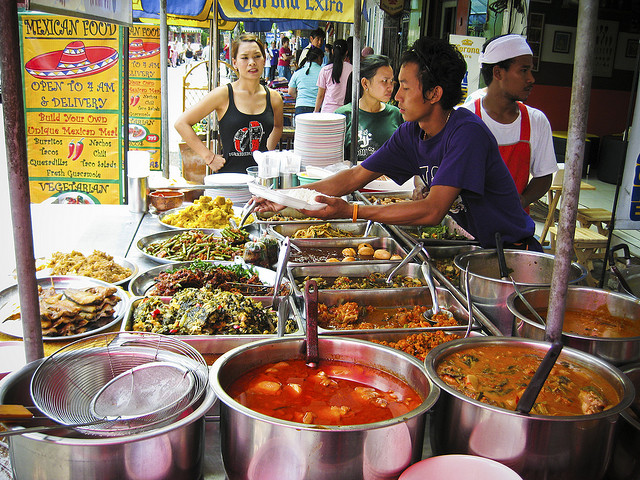 What are the 10 cheapest things to buy in Bangkok, Thailand?
Bangkok, Thailand is known as one of the world's best cities for shopping. Not only is it possible to buy just about anything you want in Bangkok, prices are also incredibly cheap.
If you plan on a trip to Bangkok in the near future, there are plenty of things you can buy, but what are the cheapest things to buy in Bangkok, and what are the best?
Flowers – Thailand is known as the place to buy orchids. Orchids from Thailand are shipped all over the world but, unlike outside the country, in Thailand they are incredibly cheap. Bangkok has some of the best places in the country to buy not only orchids but also many other flowers too.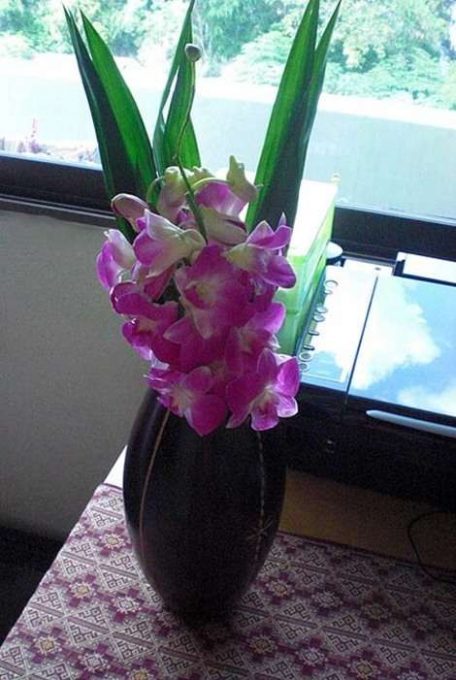 Check out one of Bangkok's many flower markets for amazing prices, and, if you want to ship them abroad, most sellers will be able to do this for you or point you in the direction of someone who can. When roses can be bought for as little as 50 cents a bouquet and orchids for $2, you don't want to miss them. Really.
Tailor Made Clothes – Another cheap thing to buy in Bangkok is tailor made clothing. Tailor shops are everywhere and not only can they make you a typical suit, skirt, dress, or shirt, they can also copy your favorite designer if you're so inclined.
Just make sure you bargain before you agree on a price, and remember, the more pieces you buy the cheaper the charge will be per piece. But, when you can buy a tailor made suit for, in many cases, less than $75, why not?
CDs and DVDs – Of course, Thailand has thousands of places where you can buy bootleg DVDs and CDs and many people who visit or live in Thailand buy them. However, you can also get legitimate CDs and DVDs at much cheaper prices than in the US.
I recently bought the first season of Game of Thrones, legitimate DVDs, for only $8. Less than a third of the cost in the US, and they play on all American DVD players too.
Same goes for CDs. A lot of CDs are released in Thailand but at prices a Thai can afford so, if you're looking for your favorite musician, check out one of the legitimate CD shops in any of the malls in Bangkok and you should get a good price.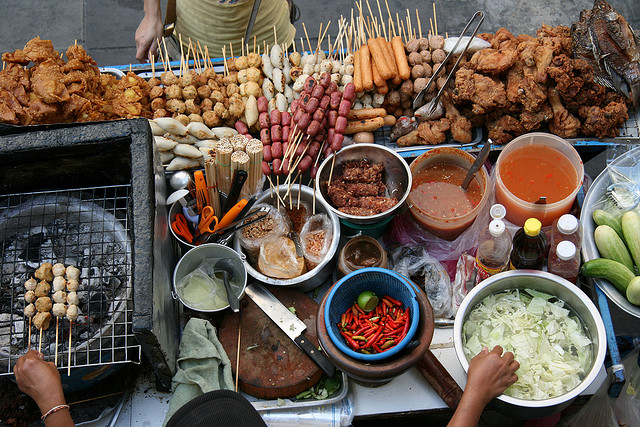 Food – When you're looking for the cheapest things to buy in Bangkok, don't forget to check out all the cheap food. Bangkok really is a glutton's gourmet, with the most amazing selection of food from Thai to Japanese, western to Indian, Lebanese to Italian – pretty much everything is available and much cheaper than in the US or Europe.
Try some street food from a street stall for less than 10 cents a serving (the sausages on sticks are particularly delicious), go to a Japanese restaurant and get an enormous bento box with sushi, salmon and shrimp for less than $9 (Fuji is my favorite), or try a Thai noodle shop for a big bowl of noodles and beef or pork in a yummy soup. Price per bowl? Less than 50 cents.
Fresh Fruit – I hear people all the time complaining about the price of fresh fruit in the US. In Thailand, we don't have that problem. Fresh fruit in Thailand is cheap. In many areas of Bangkok, you can buy a bag of cut fruit from thousands of street stall vendors all over Bangkok for less than 50 cents.
That will get you half a pineapple, a couple of chopped up mango or papaya, or two dragon fruit – all cut into bite sized pieces, put in a plastic bag and served with a long cocktail stick so you can eat them as you walk.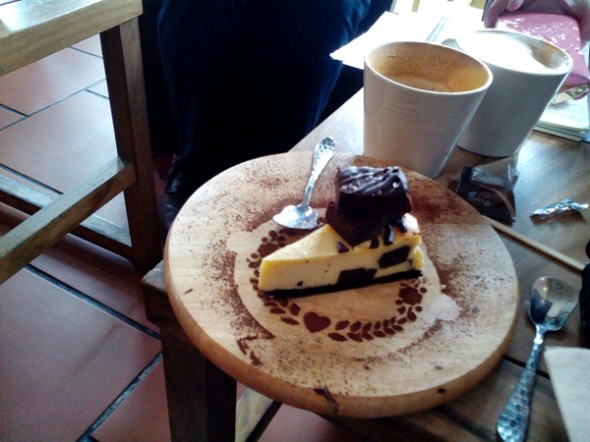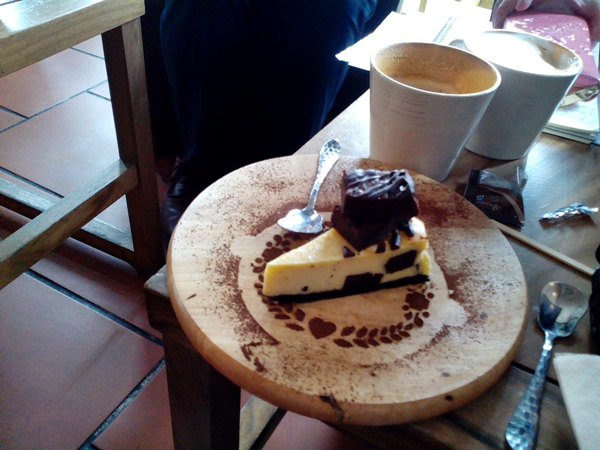 Coffee-based Drinks – I'm glad I live in Bangkok because I love coffee-based drinks yet don't want to spend the $3.50-plus at Starbucks. At thousands of street stalls in Bangkok you can buy an iced latte, a flavored coffee, or an Americano for less than 90 cents. They're delicious too!
Plus, if you want the full sit-down experience of a lovely coffee shop, avoid Starbucks and try one of the local independent Thai coffee shops. Just as delicious as Starbucks but with coffee-based drinks for less than $2 a cup.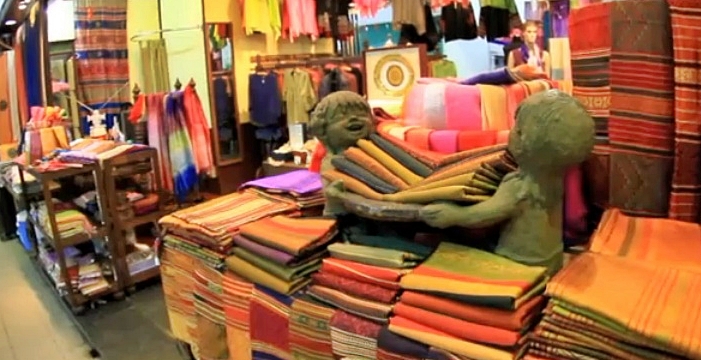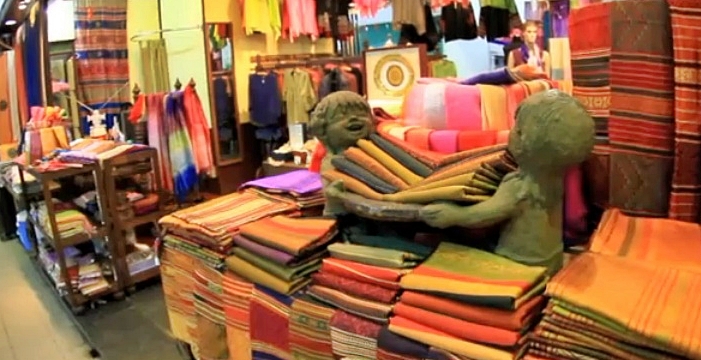 Thai Silk – Thai silk is known as the best in the world and is also one of the cheapest things to buy in Bangkok. To buy gorgeous handmade Thai silk scarves, ties, skirts, dresses, shawls and much more, head to Chatuchak Weekend Market or, indeed, one of the many stalls that set up every night on Sukhumvit Road.
You can buy a silk tie for a dollar most weekends at Chatuchak market. Yes, really, a dollar. Plus, a silk shirt for $7 and a silk scarf or shawl for between $2.50 and $6. You can't get cheaper than that. Anywhere.
Bags and Shoes – I love bags and shoes so living in Bangkok, Thailand, is like heaven for me. A cute fashionable bag can be bought for as little as $4-$6 on any market stall in Bangkok and shoes (sandals, flip flops, full shoes etc) start as cheap as $4.
Market stalls will also have tons of styles in lots of sizes, although if you're larger than an average American size, you may find it difficult to buy here. Great places to shop for cheap bags and shoes are street markets, Chatuchak Weekend Market, or MBK mall.
Household Accessories – If you love household or home accessories that are cheap but gorgeous, then Bangkok is the place for you. Incredibly beautiful pillows, vases, hand made paper lights, lamps, ornaments and much much more can be bought for as little as $3.25.
I recently bought a pair of hand painted pillow covers – one-of-a-kind and only $8 for the pair. Vases are hand carved and less than $5, and some of the prettiest fairy lights made out of handmade flowers are less than $5 for a string.
Chatuchak Market is the place to go for the cheapest things to buy in Bangkok. Especially for household accessories, as there are hundreds of stalls selling them. Also, don't forget the next-to-top floor at MBK shopping mall for some of the loveliest Thai handicrafts. Remember, you can bargain at all these places too!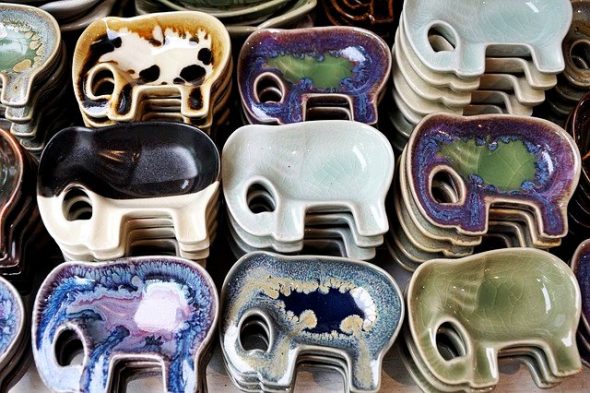 Ceramics and Pottery – Thailand is famous for ceramic and porcelain companies like Benjarong (Bencharong) and Celadon and, surprisingly, some of the things they sell really are the cheapest things to buy in Bangkok. A beautiful hand made pottery mug from Celadon, for instance, is as cheap as $6, with intricate little coffee spoons selling for $1.50 each.
Benjarong (Bencharong) the five-color porcelain, is intricately styled and brightly colored, with old Benjarong highly prized by collectors. New Benjarong still sells in many places for only $6 a piece, but oh, it's so lovely.
The best places to look for ceramics, pottery and porcelain are MBK Mall, Chatuchak Weekend Market, Rod Fai Night Market and even department stores in Bangkok.
Also check out Thai Royal Porcelain shops – their porcelain styles are quite modern but they really do sell beautiful pottery.
There are so many cheap things to buy in Bangkok that it's difficult to choose only ten. These are ten of the most popular items though and, even though cheap in price, they are not cheap in quality.
Just make sure, when you come to Bangkok, bring an empty suitcase. You'll need it to haul back all the things you buy!