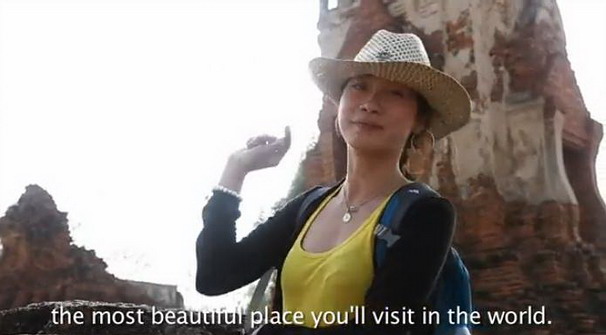 I really love the Tourism Authority of Thailand's (TAT) new video campaign. Called "Wish You Were Here", it uses video of foreigners from all over the world on holiday in Thailand saying how much they love the country, and telling other people "Wish you were here".
As someone who loves Thailand and thinks every tourist should come here at least once, (well, actually, a LOT more than once), I'm always happy when I watch the TAT's videos. They do a great job of showing what a gorgeous country Thailand is and how wonderful the people are.
The "Wish You Were Here" campaign is in four parts — Bangkok, Pattaya, and Ayutthaya, with a compilation of all three places in the fourth and longest video.
My only complaint, I wish they'd done videos of Chiang Mai and Phuket too, as they're two of the best places to visit in Thailand.
Still…..the campaign is nice, and a great example of how the TAT understands how important the internet now is for tourist growth. It's also a wonderful addition to TAT's earlier campaign — Hearing the Sunshine — which is a must-watch too.
Meanwhile, here is the 3-minute compliation video for "Wish You Were Here". Love it!!