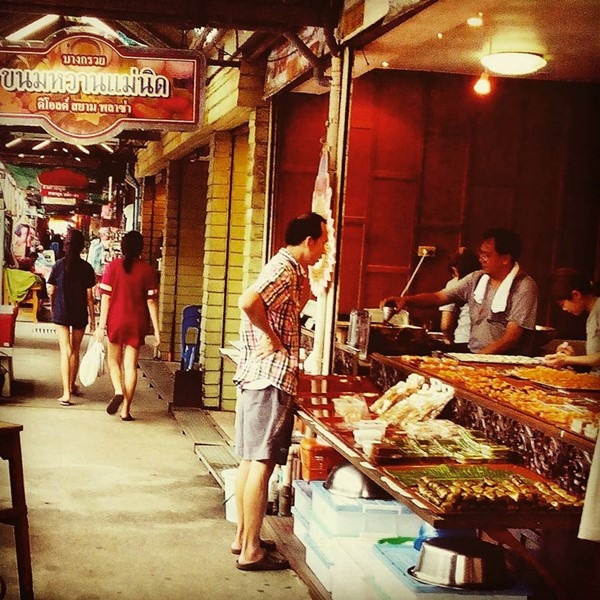 "A man waits for his traditional Thai snack at Chatuchak Market, Bangkok" — Featured Photo
Bangkok's Chatuchak Market is not only famous for its thousands of market stalls, but also for the delicious food you can buy at hundreds of stalls and small cafes and restaurants throughout this several acres large outdoor market.
For foodies, Chatuchak Market is one of the best places in Thailand to sample everything from traditional Thai food and snacks, to western dishes like pizza and fried chicken.
You will also find many stalls selling coffee, Thai iced tea and soft drinks, as well as bars offering beer, wine and cocktails.
Prices for food at Chatuchak Market are incredibly cheap, making it easy to have a meal, a snack and couple of drinks for well under 200 baht (just over $5).
As I live close to Chatuchak, I head there most weekends.
Not only for the shopping but for the traditional Thai food and snacks at some of my favorite market stalls.
That allowed me to take this wonderful photo for one of this week's Featured Photos, as I watched a Thai man wait hungrily for the traditional Thai snack he had just bought.
RELATED: How to survive Chatuchak Market — it's HUGE and very very HOT