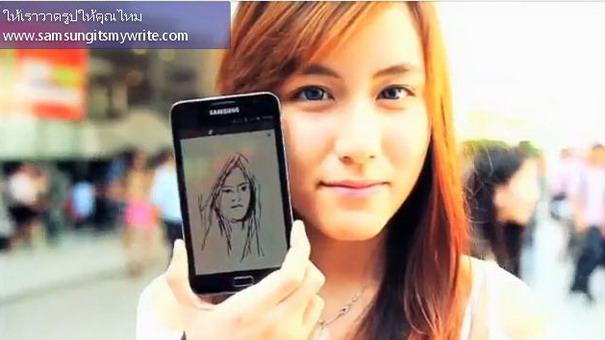 Samsung puts out some great commercials and this one is no different. A commercial that hit the Thai market a couple of months ago for the new Galaxy Note. It features some of the cutest Thai girls in Bangkok, all having their portraits drawn on the Samsung Galaxy Note at Chatuchak, Siam Paragon and at the BTS.
The Galaxy Note, of course, is available all over Thailand but friends tell me MBK and Fortune Mall are the easiest and best places to find it.
Like a lot of phones in Thailand, compared to the US, it's not cheap as it's currently selling for around 22,000 baht ($688), a far cry from the only $299 it will be selling for in the US. But…..you don't have to sign a mandatory 2 year AT&T contract in Thailand, like you do in America, so throughout the time you use it, if it's used in Thailand, it's actually a lot cheaper to buy one here.
Weirdly too, I know one of the girls in the video too. And yep, she's just as cute in real life!
Meanwhile, if you want to meet a few cute Thai girls, maybe you can buy the Galaxy Note and use it as your new pick up line!