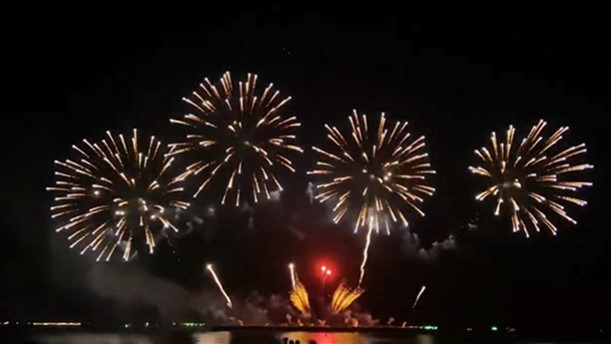 While Covid-19 cases in Thailand might still be high, it isn't stopping Pattaya from kicking off the Pattaya International Fireworks Festival 2021 tomorrow (Friday, November 26th).
But, if you expect the festival to be relaxed or free of Covid-19 rules, think again, as organizers are being extremely strict, and every attendee is expected to comply.
What are the Covid-19 rules for The Pattaya International Fireworks Festival 2021?
Follow everything below, and you will be in compliance. Whether you will enjoy yourself, however, is a different matter.
Anyone at the main stage area will need to prove they have had both doses of a Covid-19 vaccine, or have a negative antigen test within the last 72 hours.
Face masks must be worn at all times in all areas of the festival. That includes the beach.
Social distancing must be practiced everywhere.
Alcohol is banned.
Food and drink is banned from concert areas.
All vendors must be fully vaccinated, or have negative antigen test.
The Pattaya International Fireworks Festival 2021 will run both Friday and Saturday nights.
Friday night's festival will include a concert with bands like Paradox and Mirr. On Saturday night, Getsunova and Paradox will be playing.
Each night will also feature four different fireworks shows, beginning at 8pm and running to 9:15pm.