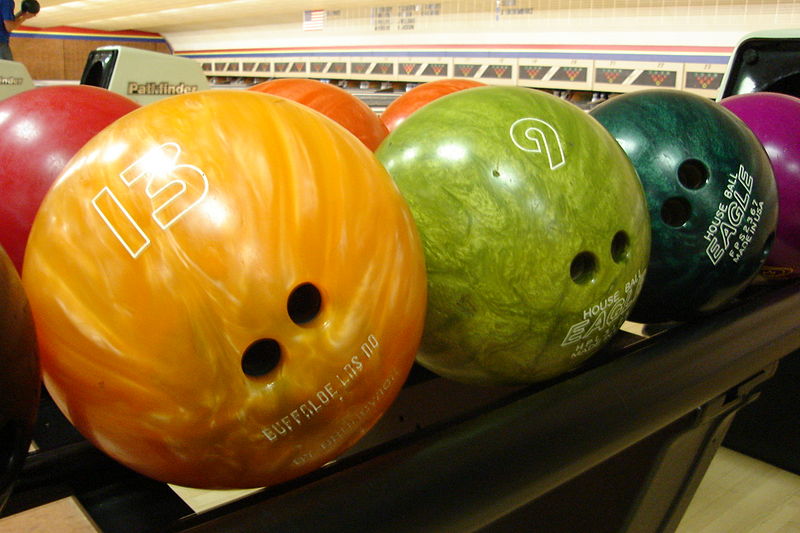 Playing sports isn't always the first thing that crosses your mind when you think about being in Bangkok, Thailand. Thailand is a hot country so, on first thought, playing sports may not be something you feel like doing. Think again! Bangkok, Thailand has some of the best sports facilities in Asia and it's even possible to do it all inside if you hate the heat. There are many sports you can play in Bangkok but four of hte most popular are badminton, tennis, ice skating and bowling.
Bowling – Bowling is one of the most fun sports you can play in Bangkok. Unlike the US, where a lot of the bowling alleys are old and rundown, in Bangkok the bowling alleys are new and state of the art. With cool music, great food, beer and the ability to rent any equipment you want (you can buy new socks too!), bowling is a great sport to while away the hours in Bangkok. It's fun for the kids too.
You'll find bowling alleys at every major shopping mall as well as at many of Bangkok's movie theatres. At night, they'll be absolutely crowded with young Thais, with DJs playing loud music and beer freely flowing (buy a tower of Thai beer, great deal and nice taste!), so get there early.
The bowling alleys at Major Ratchayothin, J-Avenue at Thong Lor, and Siam Paragon are excellent. The one at Siam Paragon even has private rooms where, for a higher rental, you can play alone or just with your friends. Bowling is cheap in Bangkok, compared to the west. You can have a fun time for four people including food and a tower of beer for less than $50. $12.50 per person. Not bad for a fun night, or afternoon, out.
Badminton – One of the latest crazes in sports in Bangkok is badminton. I have several Thai friends who religiously play badminton and seem to be pretty good at it too. You'll also see it being played in neighborhoods around Bangkok and some people, including my across-the-street neighbor, have even built their own badminton courts.
If you want a fun game of badminton, head to Lumphini Park where you can play at the Youth Center (they have badminton coaches if you need some help), or at The Racket Club on Sukhumvit Soi 55. The Racket Club has 15 courts, as well as coaches, and it's always been a great place for a pick-up game. Thais especially love playing with westerners as they not only can have a fun game, they also get to practice their English.
Ice Skating – For a hot city, Bangkok has a few ice skating rinks that are really good. If ice skating is a sport you like, you'll love Bangkok. The rinks are excellent and centrally located so they're easy to find. You can rent all the equipment you need at the rink for pretty low prices compared to the west too. Sub Zero is the latest top of the line ice skating rink.
Located at Esplanade (get off the underground at Thailand Cultural Centre station), it's a huge rink, with skating coaches, food, drinks, and, at night, it even turns into a nightclub of sorts. For a more low-key place, you can also try the ice rink at Imperial Lad Prao. It's on the fourth floor and is 'open' in that people from other floors can look down and watch you skate.
It's less than $3 to skate all day and that even includes renting the skates, so it's a cheap sport too. They're also open from 9am to 9pm, so you can go at any time of day.
Tennis – Tennis seems to have come back into vogue lately, especially with the upper classes in Thailand. The Thai tennis player, Paradorn, has a lot to do with its popularity but Thais are continuing to play even when the novelty wears off.
A lot of hotels in Bangkok have indoor tennis courts you can use. You can also head to Lumphini Park and the Youth Centre, where you can play any day of the week.
Also check out National Stadium, next to National Stadium sky train station, as they have indoor tennis courts. Some neighborhoods in Bangkok also have outdoor courts but, as Thailand is hot, you'll need to be used to the extreme heat before you attempt to play here.