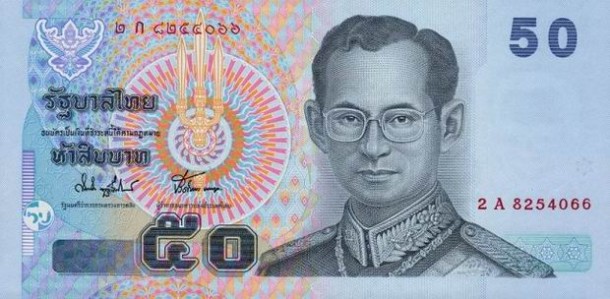 If you need to file tax forms paperwork in Thailand or are expecting a tax refund from the Thai tax office (Thailand Revenue Department), you may be in for a pleasant surprise. The few times I've had to go there, I've found the Thai tax office is actually one of the most efficient governmental organizations in Thailand, with some of the nicest and most helpful people working there.
A few years ago, when I was still working in Thailand, my company I was working for forgot to file my tax paperwork when they filed those of all the other foreign employees. As I had a tax refund due, the company accountant told me just to take the completed tax paperwork to the tax office (District Revenue Office) near my house in Bangkok and submit it. She said I would be given a receipt and mailed my tax refund check soon after, and that there shouldn't be a problem with my taxes being filed a few days late.
When I arrived at the Thai tax office mid-morning, I was surprised to see it almost empty. A security guard showed me to the desk I needed, where I handed over my tax paperwork to the woman behind the counter and apologized for it being a few days late. She just smiled and said "Mai bpen lai" ("never mind").
From walking into the District Revenue Office in Bangkok to walking out with a receipt for my taxes took less than five minutes. My tax refund arrived in the mail four days later. Yes, four days. Being used to waiting up to two months or longer for a tax refund check in the United States, I couldn't believe my eyes when I opened up the envelope only four days after my visit to the Thailand Revenue Department and saw my tax refund check staring at me.
So, if you have to file tax paperwork at the Thailand Revenue Department, or need to submit your tax paperwork for a tax refund, don't worry at all. I've heard many similar stories to mine from other non-Thais, none of whom have ever had a problem there. In fact, the Thailand Revenue Department seems to be one of the world's most efficient and definitely one of the fastest.
For more information about the Thailand Revenue Department you can check out their website. Everything you need is in English.