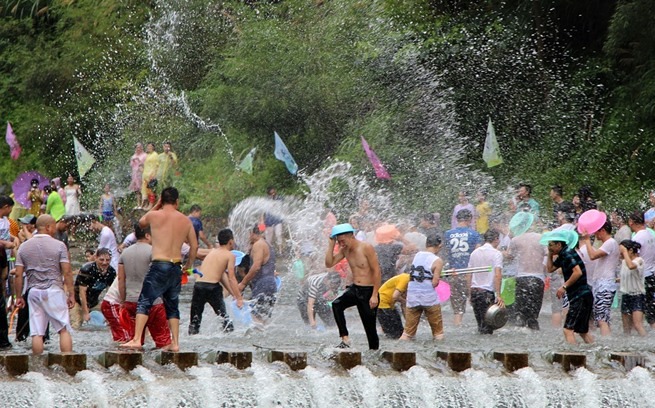 One thing you will learn if you spend any length of time in Thailand is that there always seems to be a national holiday going on.
No surprise in that really though, as Thailand has a total of 18 national holidays in 2023 — which is generally quite a few more than the country you may currently live in.
Of course, the dates of those holidays change depending on the year and, unlike some other countries, if a holiday falls on a weekend, Thailand substitutes another day so that Thais actually get a day off work/school.
Here then are the national holidays in Thailand in 2023:
January, 2023
1st January: New Year's Day
2nd January: Substitution holiday for New Year's Day
March, 2023
6th March: Makha Bucha Day
April, 2023
6th April: Chakri Day
13-15th April: Songkran
May, 2023
1st May: Labour Day
4th May: Coronation Day
June, 2023
3rd June: Visakha Bucha Day
5th June: Substitution holiday for Visakha Bucha Day
July, 2023
28th July: Thai King Maha Vajiralongkorn's birthday
August, 2023
1st August: Asahna Bucha Day
2nd August: Khao Phansa Day
12th August: Mother's Day (also birthday of Queen Sirikit)
14th August: Substitution holiday for Mother's Day
October, 2023
12th October: Father's Day (also King Bhumibol Adulyadej Memorial Day)
23rd October: Chulalongkorn Day
December, 2023
5th December: King Bhumibol's birthday
10th December: Constitution Day
11th December: Substitution day for Constitution Day
31st December: New Year's Eve
These are all 18 of Thailand's national holidays in 2023.
Of course, like the rest of the year in Thailand, it will be rare to find everything closed. Especially in tourist areas where, even on national holidays, while banks and government offices will be closed, many of the stores, restaurants, cafes and tourist spots will remain open.