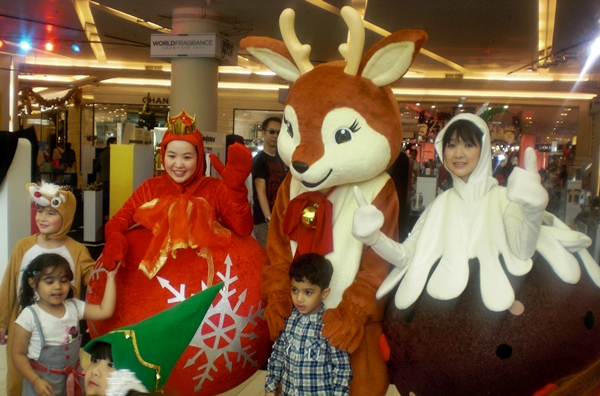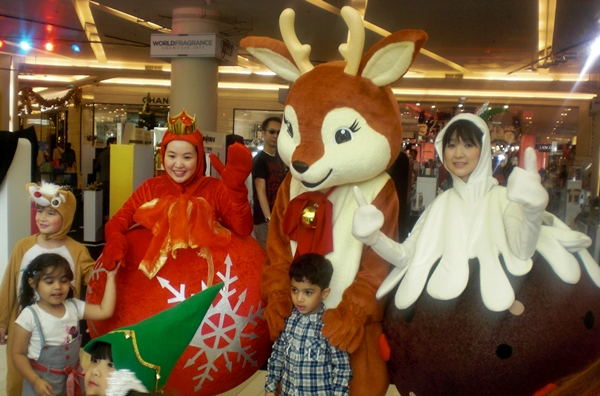 When is the best time to travel to Bangkok, Thailand?
During the many years I've lived in Thailand, one of the questions I often get asked is "When is the best time to travel to Bangkok?" – a question that's actually difficult to answer, as it all depends on what you like and what might drive you crazy.
The short answer is this — the best time to travel to Bangkok, Thailand is all year round. Why? Because there is so much to see and do, all year round, and the weather is always sunny and hot, all year round, that if you don't mind rain in the monsoon season or intense heat during the hottest times of the year, Bangkok is always an amazing place to visit.
The longer answer is this:
Peak Season to Travel to Bangkok and the Coolest Time of the Year — The most popular time to travel to Bangkok and peak tourist season in Thailand is between November and the beginning of April. Why?
Usually it is because it is the coolest time of year in Thailand (cool being a relative word), so people who dislike intense heat, which you'll get from April until September, avoid Thailand then.
November to the beginning of April is lovely. It's still incredibly hot — averaging between 85 and 95 degrees most days — but it's less humid than at other times of the year. The sun is also slightly less intense, so you don't get that fully-baked feeling you'll usually have in June, July and August.
April and November – If you want to experience a true Thai festival, you can't do any better than traveling to Bangkok in either April or November.
In April, Thais celebrate 'Songkran' or the 'Thai New Year'. Celebrated for around four days, usually during the first half of April, Songkran is the time of the big water festival. During Songkran, no matter where you go between the hours of about 8am and 7pm, people will throw buckets of water on you, spray you with water pistols or even drench you from barrels perched on pick up trucks driving by. It's the Thais way of wishing you a "Happy New Year", and is the world's biggest water fight. And an incredible amount of fun.
November sees the other large and very important Thai festival – Loy Krathong. Celebrated all over Thailand, Loy Krathong is the time when normal Thais thank the Goddess of Water, Phra Mae Khongkha, for all the good things she bestows on Thailand.
Large and small 'krathongs' or small boats made out of banana leaves or bread are floated on bodies of water all over the country. Laden down with candles, flowers, incense and small coins, they are gifts to the Goddess of Water, but the sight of hundreds of candle-lit tiny boats floating down the river is simply gorgeous.
The Summer – If you like extreme heat and want the best beach holiday, then April through until the beginning of October is the perfect time to come to Thailand. (Not Bangkok, of course, as we don't have beaches) It is incredibly hot, but if you love to bake on a beautiful beach and swim in a crystal clear ocean, then these months of the year at a Thai beach resort are wonderful.
Bangkok, however, is hot and steamy during the summer, so it may not be the best time to travel to Bangkok for you. At best, spend a couple of days shopping at local Bangkok markets or air-conditioned shopping malls, and then head down to a nice beach for the remainder of your trip.
Christmas and New Year – Christmas in Bangkok is lovely, which is a huge surprise to many visitors to the city who expect Christmas to be ignored because Thais are predominantly Buddhist.
In actual fact, Thais love any excuse to have fun so they get into the Christmas spirit with Christmas trees and elaborate decorations and enjoy Christmas with the best of us. Shopping malls and stores are decorated, Christmas trees are everywhere and carols can be heard on the sky train, in shopping malls and from Thai carolers on the streets.
Plus, if you find Christmas depressing at home, you must spend it in Thailand. Everything is open on Christmas Day, and the holiday spirit really fills the air. An amazing time to visit Bangkok indeed.
New Year is an even bigger affair in Bangkok, with huge celebrations in many areas of town and fireworks going off all over the city at midnight.
As for When is the Worst Time of Year to Visit Bangkok, Thailand, you might want to know that as well.