If you are going to be in Bangkok, Thailand, one of the things you may first want to do is to buy a cell phone or mobile phone. Buying a cell phone (mobile phone) in Bangkok is easy and cheap if you know where to go. There are also literally thousands of brand names and types of cell phones to choose from, as well as an enormous market in used mobile phones.
So, if you are looking to buy a cell phone in Bangkok, you will usually find you are spoiled for choice.
Mahboonkrong (MBK) Mall – The most popular place in Bangkok to buy a cell phone is Mahboonkrong Mall, otherwise known as MBK. MBK is in the downtown area of Bangkok, right next to a sky train station (National Stadium station) so easy to get to, and with very cheap prices.
If you are wanting to buy a cheap cell phone in Bangkok, start out at MBK.
Related: How to get to MBK, Bangkok's cheapest shopping mall, and what to buy when you get there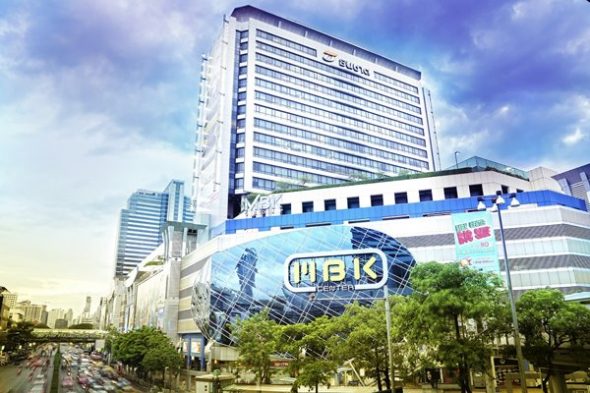 There are several phone shops on the first couple of floors of the mall, but the best place to buy a cell phone at MBK is on the fourth floor. This is the electronics floor, so there are cell phones everywhere.
At a guess, you will find at least 50 cell phone shops, plus another 300-plus cell phone stalls. MBK sellers sell everything from Nokia to Sony, LG to iPhones and a lots in between. The stalls also sell many used mobile phones, as Thais love to trade in their phones for better models every few months.
If you don't want to spend much money on a mobile phone, buy a used phone from one of the MBK sellers. They all come with a warranty, and all sellers will either fix or exchange a phone that isn't working correctly.
MBK is also an excellent place to buy mobile phone accessories, with a huge selection of cases, chargers, batteries, and cell phone charms.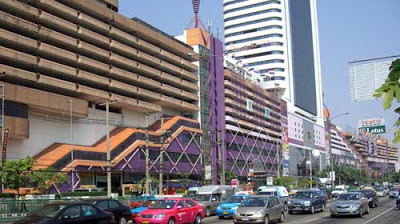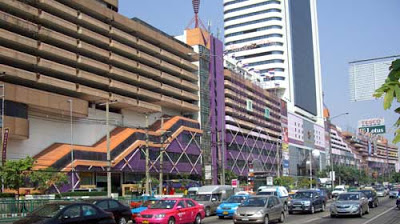 Fortune Town Mall – Just about my favorite electronics/IT mall in Bangkok, Fortune Town Mall is huge. Every electronic item is available here, including hundreds of shops that sell cell phones (both new and used).
At Fortune Town Mall, you will find name brand shops (Nokia, Sony etc) as well as stalls that sell both new and used mobile phones. Fortune Town has excellent prices and the stall owners there tend to be knowledgeable and helpful.
Related: Buying electronics at Fortune Town Mall in Bangkok — find cheap high-quality phones, laptops, computers and more
I bought my latest cell phone there for only 3,000 baht (around $97), which for a new mid-range Huawei cell phone was a cheap price. The mall also has tons of mobile phone accessories at similarly cheap prices.
Fortune Town Mall is located next to Rama 9 underground station, so is exceptionally convenient to get to as well.
JayMart – JayMart is a chain of cell phone stores all over Bangkok. You'll find them in Bangkok shopping malls, as well as at a few of the sky train stations. JayMart has a decent selection of new cell phones (although nowhere near the selection of Fortune Mall or MBK) and, for new phones, on many brands they're just as competitive as MBK.
The first phone I bought in Bangkok I bought at JayMart and it lasted me for three years. You can also buy SIM cards here, along with a limited selection of phone accessories.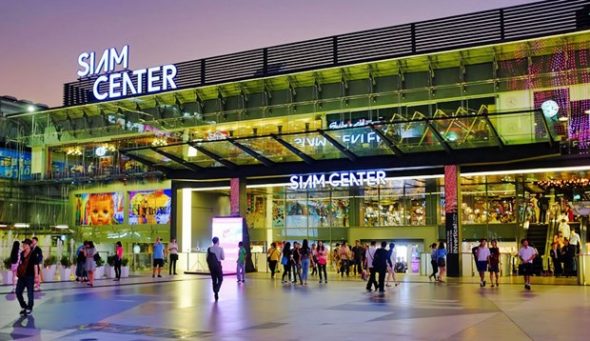 Siam Paragon, Siam Discovery, Central World Malls – If you are looking for a cell phone store (ie: a brand name store like Sony, Nokia, LG etc), then one of Bangkok's enormous shopping malls is your best bet, if you don't mind paying a higher price.
These stores, of course, specialize in one brand so the sales clerks are extremely knowledgeable. Sometimes, too, they will have good deals on some of the newer models, but MBK or Fortune Mall would still get you a better price.
For the best selection of name brand cell phone stores, start out at Central World mall, and then move to Siam Center, Siam Paragon or Siam Discovery if you don't find what you want.
Central World, though, has a lot of shops, so you should find something to your liking. Central World Mall is near Chidlom sky train station, and Siam Discovery and Siam Paragon are located right next to the Siam skytrain station.
Buying a cell phone in Bangkok is probably the easiest thing you will do in Thailand. Thais love mobile phones so they are absolutely everywhere, and with prices much cheaper than in the west.
Models too are often more advanced than the US, with a lot more choice, and have even more bells and whistles than western models. Just make sure you get a warranty from the shop you purchase your cell phone from, and you'll have no problems if anything goes wrong.