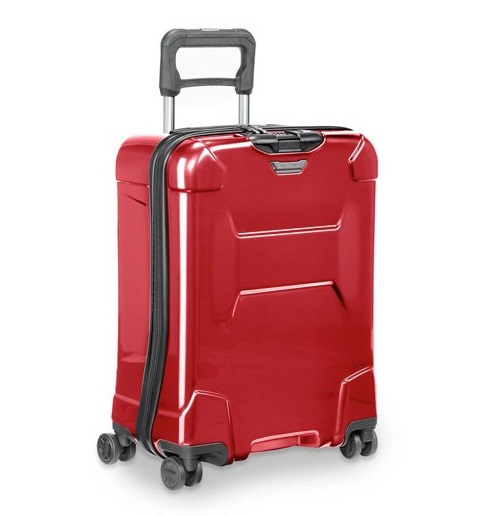 Many tourists come to Bangkok, Thailand and, right before they go home realize they've bought so many things they'll have to buy a new suitcase or a brand new set of luggage to carry it all home.
After all, Bangkok has many beautiful things at incredibly cheap prices. So, you buy them and then realize as you're packing your suitcase, it's never all going to fit. Luckily, you can buy a cheap suitcase in Bangkok, and there are many popular places to do that.
Mahboonkrong (MBK) Mall – The first place most people go to buy a new suitcase or luggage is Mahboonkrong shopping mall. Nicknamed MBK by anyone who is familiar with Bangkok, Mahboonkrong is an enormous mall located right next to National Stadium sky train station. On its seven floors, you'll find many shops and market-style stalls selling suitcases and other pieces of luggage.
Start on the first floor at the market stalls in the middle and get a feel for the price. Then, check out the second, third and fourth floors as these have the most luggage stalls. If you find something you like, ask how much and then bargain. You should be able to knock at least 10-15% off the original price, maybe more.
Expect to pay anywhere from 700 -2,000 ($23-$66) baht for a well-made suitcase. Or, if you decide you want something lighter, the same shops and stalls selling suitcases have an enormous selection of carry-on bags, bags on wheels, backpacks etc, starting as low as 299 baht ($10). You'll also find a variety of knock-off designer bags, which is up to you if you buy one.
Chatuchak Weekend Market – The next most popular place to buy a suitcase in Bangkok is Chatuchak Weekend Market. Only open on Friday evenings, all day Saturday and Sunday, it's Asia's largest outdoor market with more than 13,000 stalls. Here, you'll find many stalls selling suitcases and luggage, as well as bags, backpacks, carry-on bags, etc. Prices again are cheap, and stall keepers will decrease their price by at least 10-20%.
Remember too, if you buy more than one, you have more bargaining power. Fake designer suitcases and bags are available here too. Chatuchak Weekend Market is located right next to Mo Chit sky train station and Chatuchak Park and Kamphaeng Phet underground train stations.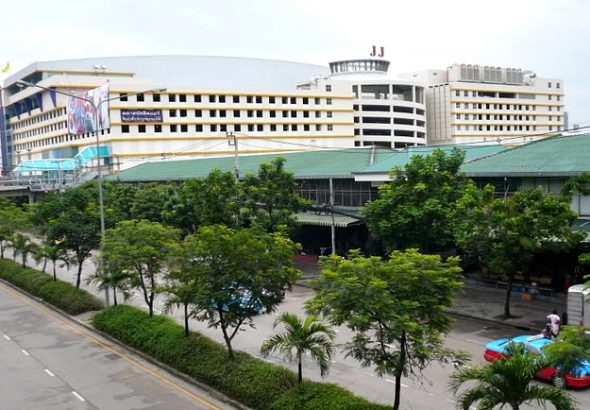 Chatuchak Mall –  Chatuchak Mall is located directly behind Chatuchak Weekend Market and is open every day. Set up like the weekend market, with lots of market stalls, the only difference is it is indoors, air-conditioned, and the prices tend to be higher. Still cheap though, you'll find at least 20 stalls here selling suitcases and luggage. Again, bargain and the price will come down.
Central Department Stores, Siam Paragon, Central World Plaza – Of course, if you want to splurge and buy a designer suitcase or bag, then one of the upscale shopping malls is the best place to go. Central Department Stores are all over Bangkok and often have sales on luggage, so you might find a top-quality suitcase for an inexpensive price.
There's a Central Department Store near Mo Chit sky train station and another one at Chidlom sky train station. Siam Paragon is right next to Siam skytrain station and Central World Plaza just a short walk from either Chidlom or Siam sky train stations.
Both Siam Paragon and Central World Plaza are enormous, and have several other stores selling luggage.
If you want to buy a cheap suitcase in Bangkok, and don't want to spend a lot of time looking for one, then one of these places should be perfect.
Of course, you could just not buy very much when you're in Bangkok and so not need a new suitcase. Then again, what's the fun in that.