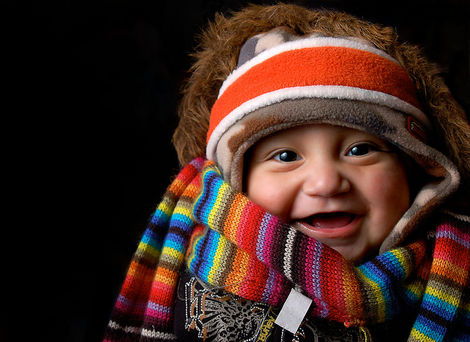 Clothing for babies and toddlers is expensive in the west, with outfits costing an arm and a leg for something the size of a doll's dress. That's why many visitors to Bangkok, Thailand shop for baby clothes while they are in town.
Baby clothes for gifts, baby clothes for their own babies and toddlers, even clothing for future babies – visitors to Bangkok are able to find lovely quality clothes at a cheap price. If you will be in Bangkok and in the market for baby clothes, start off by shopping at these best places.
Pratunam Market  – Pratunam Market is a wholesale market where Thais and international buyers purchase clothing in bulk. As you can imagine, prices are cheap.
Pratuman Market has several stalls selling baby clothes, many of which are manufactured for the international market, so are top quality. While the market is a wholesale market, you can still buy individual pieces or, if you buy two or more pieces at the same stall (can be completely different outfits and designs), you'll see the prices fall by 25-30%.
Pratunam Market is open every day from 9am to 8pm and is located behind the Amari Watergate Hotel in downtown Bangkok. Any taxi driver can easily take you there.
Platinum Mall – Just down the street from Pratunam Market is Platinum Mall. This Bangkok mall concentrates on clothing and has several floors packed full of market stalls. Baby clothes are cheap, with various stalls selling outfits as cheap as 100 baht ($3.25).
Again, Platinum is a wholesale mall, so the more baby clothes you buy the cheaper they are. Quality is good and you will find a good selection of Thai brands, as well as western brands made in Thailand but meant for sale in western markets.
Chatuchak Weekend Market – Also known as JJ Market, Chatuchak Weekend Market is at the last northern stop on the Mo Chit sky train line. With more than 15,000 stalls, there are at least a hundred stalls that sell various styles of baby and toddler clothes.
There is modern-style western baby clothes, Japanese-style baby clothes (very popular in Asia) and even traditional Thai-style clothing if you want your baby to look a little more unique
At JJ prices are cheap, but shop around for quality as some stalls may be cheap, but they do not always offer clothing that will last.
After shopping at Chatuchak Weekend Market, also check behind the market in the new Chatuchak Mall. Similar to the market in that it's full of small stalls, it's air conditioned, prices are slightly higher but, if you buy from the stalls in the mezzanine area, you'll often find bargains.
Central Department Stores – My favorite place to shop for baby clothes is at one of the Central Department stores in Bangkok. Their baby clothing department is just lovely, with baby and toddler outfits from Thailand as well as imported from America, the UK, Australia, China, Korea, and Japan.
Of course, because it is a department store, prices are much higher than at local Bangkok markets but the quality is superb, designs are incredibly cute and, even at their higher prices, most Central baby clothes are still cheaper than in the west.
Central Department Stores are all over Bangkok, with my favorite baby clothing departments at the Central Ladprao and Central Chidlom branches.
When I first moved to Bangkok, it used to be you could only buy lightweight baby and toddler clothing, suitable for the Thai climate.
In the last few years though, more Thai parents are traveling overseas in the winter and sometimes need warm clothing for their babies. So, at many baby clothing shops, you will now find thick winter clothing for baby too.