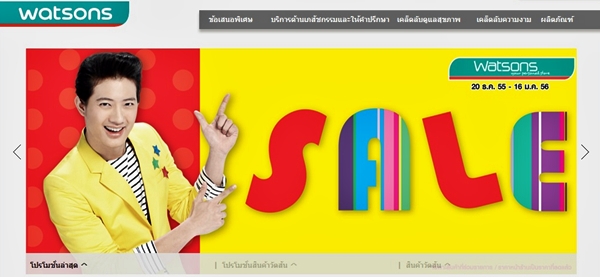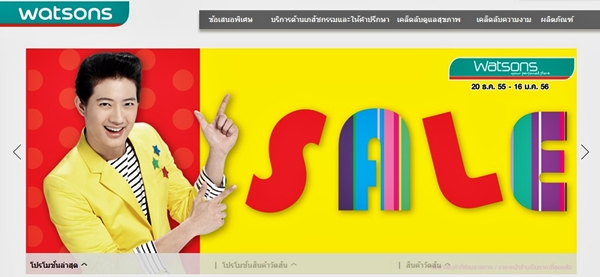 Spending any time in Bangkok, Thailand, you'll eventually discover you need to buy toiletries. Soap, toothpaste, shampoo, baby powder, shaving cream – you name it, we all seem to buy toiletries every week. In Thailand, surprisingly most toiletries aren't actually that cheap, but if you need them, of course you have to buy them. If you're looking for the cheapest and best places to buy toiletries in Bangkok though, look no further. These stores are just about the best in Bangkok for toiletries and not too difficult to get to.
Watson's – The most popular place in Bangkok for buying toiletries, medicine and pretty much anything else a drug store would sell is Watson's. Watson's is an Asian drug store, similar to Rite-Aid in the US, and sells pretty much any toiletry you would need at prices that are some of the cheapest in Bangkok.
Watson's sells razors, toothpaste,soap, cosmetics, shampoo, hair styling supplies, cotton balls, tampons, contact lens solution etc and always has a large pharmacy too, where you can get most medications. You'll find Watson's drug stores at most of the shopping malls in Bangkok (except Siam Paragon). My favorite ones are at MBK and Central Ladprao (in the basement).
Big C – An inexpensive supermarket chain, Big C also has a huge toiletries department with both Thai and western brands of soaps, shampoos, conditioner, toothpaste, lotion etc. Prices are as cheap on much of what they sell and I've yet to go into a Big C store and not find what I was looking for in the toiletries department.
Boots Chemist – Boots Chemist is the British pharmaceutical company and has branches all over Bangkok and Thailand. Boots is actually a bit more expensive compared to most other places to buy toiletries but the wonderful thing about Boots is they're in convenient locations. Central Ladprao Mall, MBK Mall, Siam Paragon Mall, Central World Plaza Mall etc – they all have Boots branches and there are even several branches right next to sky train stations so they're easy to get to.
Boots does have a decent selection of toiletries (soaps, shampoos, razors, shaving foam, tampons etc) and, of course, has a pharmacy counter to purchase medication. Where Boots is a big winner though is they do have sales quite often where you can get "2-for-1" items and their discounts are large. So make sure you check out Boots for possible sales before you shop elsewhere. (Look at the photo – that's Boots' latest sale, up to 50% off on some items and, yes, I shopped there yesterday. Excellent sale.
You shouldn't find it difficult to find toiletries in Bangkok as there are toiletry stores everywhere. However, these four stores are the most popular and best places for toiletries, as well as some of the cheapest in Thailand