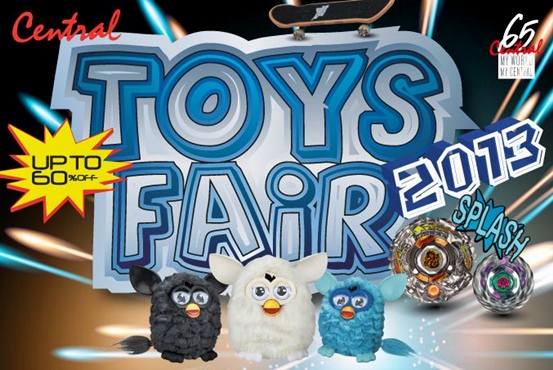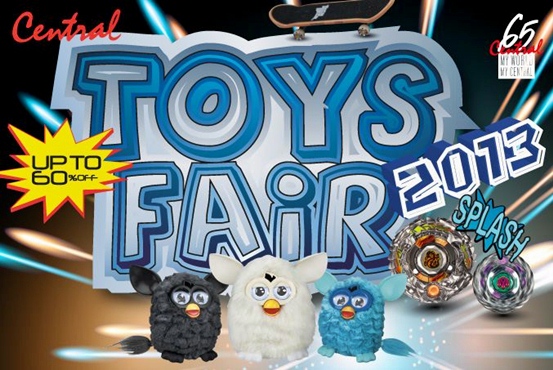 Where to buy cheap toys in Bangkok, Thailand? That's one question many families traveling with children ask. While, of course, you can buy cheap toys in Bangkok at many markets around the city, as well as at shopping malls like MBK and in the Pratunam area of Bangkok, one good place to start is at the Central Department Stores Toy Fair 2013.
Central is a large department store chain that's known throughout Bangkok with locations in many Bangkok malls. Their toy department isn't one of the cheapest places to buy toys in Bangkok during normal shopping times but, during their Central Toy Fair 2013, you can get some pretty good bargains with up to 60 percent off on selected toys. They also stock most western toy brands.
Dates differ for the Central Toy Fair depending on which Central department store you're shopping at. That means, if you miss a sale at one Central store, you can usually buy the toys you needed still on sale at another location. Quite a neat idea actually.
Dates for the Central Toy Fair 2013 in Bangkok are running like this:
Central Chidlom:  March 21 – April 10, 2013
Central Bangna:  March 15 – April 17, 2013
Central Future Park:  April 20-June 3, 2013
There's also a Central Toy Fair in Phuket, about an hour south of Bangkok:
Central Phuket:  March 20 – April 10, 2013
Toys on sale at the Central Toy Fair include the ever popular Furby, Hot Wheels races, Barbie and more. Check out the Central department store nearest you for more information. You just might not want to take the kids, or you'll end up having to buy half the store!
Make sure you also don't miss our article on where to buy LEGO in Bangkok While not cheap, it still may be something your kids love and want. Or, our article on where to buy children's bicycles in Bangkok may be some help, especially as bikes in Bangkok tend to be cheap.