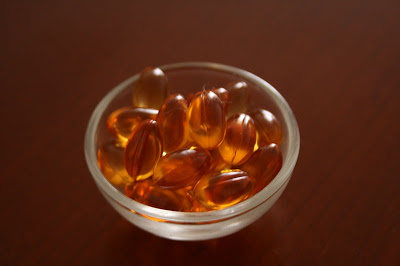 When I first came to Bangok, Thailand I used to buy vitamins at GNC, the American company. Not knowing any better, I spent double what I would spend in the US for vitamins. But, after a few months, several Thai friends told me to stop buying vitamins there and to start buying them at shops that have the same quality but are cheaper.
As I was spend over $100 a month on vitamins, finding places that sold inexpensive vitamins in Bangkok was a godsend.
If you are living in Bangkok and need to find cheap but good quality vitamins, or, you are going to be here for a while and don't want to carry bottles of vitamins into Thailand with you, check out the following vitamin places. You will save money, but still get exactly what you need.
Chulalongkorn Pharmacy – This pharmacy is popular with students from Chulalongkorn University in Bangkok as the prices are low and the selection is great. I buy Pantothenic Acid (Vitamin B5) for my skin and, because I take more than 20 tablets a day, I needed to find a cheap place to buy it.
At this pharmacy, I can buy a Thai brand (Nopparat) for only 200 baht (around $5) for one hundred 200mg tablets. They also carry several imported brands that are more expensive, but still much cheaper than the GNC brand of vitamin.
The staff is also knowledgeable and speaks enough English to be helpful if you have questions. Of course, you can also buy other medications here.
Chulalongkorn Pharmacy is directly opposite MBK Mall on Phaya Thai Road. It is not open on Sundays.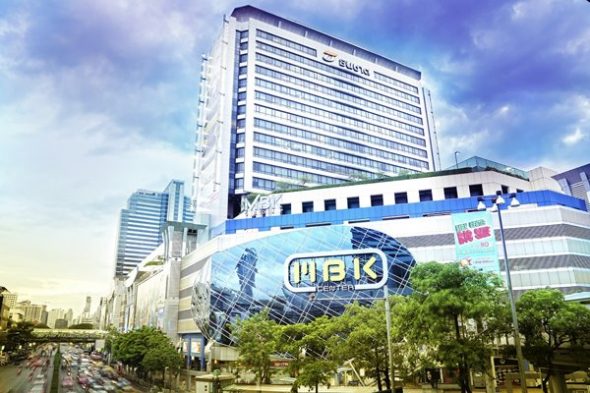 MBK Mall – there are several places at MBK Mall that sell cheap vitamins. You can buy some of the Thai brands at Boots Chemist or Watsons Chemist here, as well as imported brands, but the best place to buy them is at one of the little stalls on the 2nd floor.
These stalls sell only vitamins, and are located next to a lot of little stalls selling beauty products and fake watches. Most of the vitamins they sell are imported, but at much cheaper prices than in the department stores or GNC-type places.
Related reading: Cheapest things to buy at MBK mall in Bangkok, Thailand
I buy Pantothenic Acid there for 1,100 baht ($35) but that is for two hundred 500 mg tablets and these last me for a month. At GNC for a similar product and number of tablets, the prices is more than $70.
MBK Mall is right next to National Stadium sky train station in Bangkok.
Nopparat Pharmaceutical Company – Nopparat is a company that sells many types of vitamin. It's a Thai company, that has been around for years, and the quality of their vitamins is excellent.
What I love about Nopparat is, if you have a Thai friend who does not mind ordering for you, you can order a larger quantity of vitamins and they will deliver them to you for free.
I sometimes get one of my Thai co-workers to order 10 bottles of Pantothenic Acid, they are delivered for free the next day to my office and for usually around 20 baht (60 cents) cheaper per bottle than buying them in a shop.
As far as I am aware though, you will have to have a Thai-speaker order for you, as they don't seem to have anyone working at the company who speaks much English.
Nopparat is on Changwatan Road in Bangkok. You can call them at 02-573-1101.
Carts at Shopping Malls – At many of the shopping malls in Bangok, you will see small carts selling everything from make up to socks set out on the balconies of the malls.
Some of these carts will see vitamins, some imported some Thai brands and, again, at prices cheaper than GNC or Boots Chemist.
I have bought vitamins from these carts at Central Ladprao, and at the shopping mall right next to Sala Daeng sky train station.
Pharmacist Opposite Emporium Mall – Take the sky train to Phrom Pong station. Get off here and go to the left hand side of the street (opposite Emporium Mall), if you keep walking down the street you will see six or seven small Thai pharmacies all close to each other. These are family-run and all have cheaper prices on vitamins (and other medication) than some of the larger stores.
The great thing about this area too is, they are all so close together that, if one shop doesn't have the vitamins you need, another pharmacist three doors down probably does.
If you are coming to Bangkok for a long time, I do recommend bringing some vitamins with you as prices in the US are cheaper than in Thailand. But, if you are here for long enough, or really don't want to carry many bottles of vitamins, then any one of these places should be where you can buy vitamins in Bangkok at a cheap price.