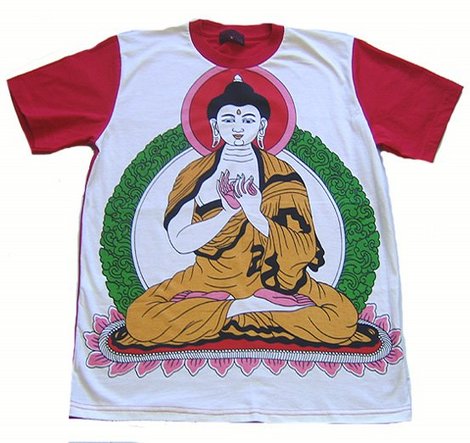 While women who travel to Bangkok, Thailand go home with a new wardrobe of cheap clothes, surprising to some, men love to shop for clothing here too.
Bangkok is the world's best city for cheap shopping, so if you are a guy who loves a cheap deal on shorts, shirts, t shirts, pants, suits, belts and more, then Bangkok will be your dream come true and these places are the best ones to shop at.
Mahboonkrong (MBK) Mall – One of the cheapest shopping malls in Bangkok, Mahboonkrong (known as MBK by Bangkok residents) is one of the most popular places to buy men's clothes.
For men, check out the sixth floor, where you will find market stalls loaded with t shirts, shorts, jackets, vests, pants, jeans, belts, NBA jackets, NFL sweatshirts, sports clothing – you name it, they sell it.
Some of the men's clothing here are knock-offs of designer clothes (which are amazing quality, by the way) so be warned if that is not what you're looking for.
On the third floor, look for the Export Shop. Packed with men's and women's clothes, many of the items sold here were meant for export overseas or were loss leaders at local department stores. I have found The Gap clothing, Limited Express, and various other US brand names for only $3-6 per piece.
Another large market stall area, where you will find a superb selection of men's t shirts, jeans, pants and jackets is on the third floor.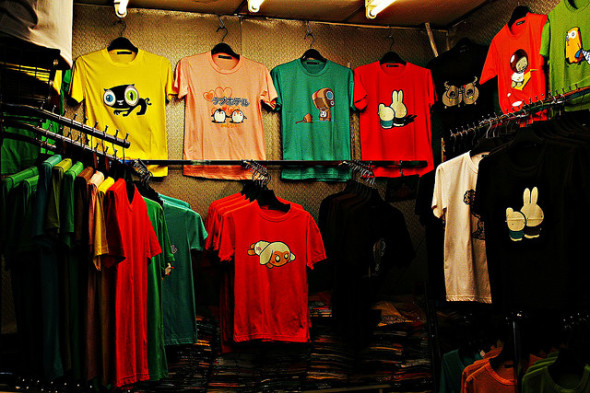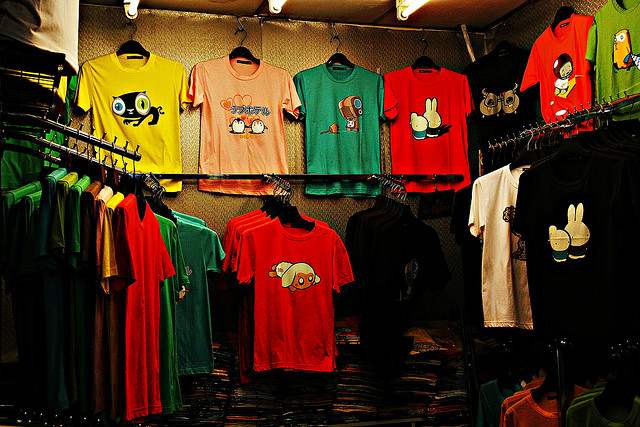 Chatuchak Weekend Market – Just about the best place for everything in Bangkok, Chatuchak Weekend Market has an enormous selection of cheap clothing stores – last time I checked, well over 3,000 stalls sold clothing there – and much of it for men.
As well as all the regular men's t shirts, shorts, pants, shirts, sweatshirts, jackets etc, Chatuchak also has many specialty stalls. You will find country and western clothing, heavy metal t shirts, leather jackets, military shops selling every style of army clothing, used jeans, new designer jeans, boots, hundreds of shops selling leather belts, sandals, chic Asian style fashion, European styles, American trends – anything any guy from age 1 to dead could ever possibly want.
Related: How to survive Chatuchak Weekend Market — it's enormous, crowded and sells everything imaginable
Get to Chatuchak by taking the underground train to Kampaeng Phet station. It opens up right in the middle of the market. Chatuchak is open Friday evenings and Saturdays and Sundays from 9am to 6:30pm.
Pratunam Market – Pratunam is a wholesale market in the center of Bangkok. Another few thousand cheap men's clothing stalls are here, selling t shirts, jeans, shorts, shirts, pants, jackets, sweatshirts and every man's clothing accessory.
As much of this clothing is made for the export market, it is also a great place to shop if you are a man who is bigger than average, as you'll find several Big and Tall shops here.
Don't miss the wholesale stores in the basement of Baiyoke Tower building either. Here's where there's more than a hundred men's and women's t shirt shops where you can buy designer t shirts for as cheap as 100 baht ($3.25). They sell all sizes and the quality is unbelievable.
Made-To-Measure Suits, Shirts and Jackets – Of course, if you are looking for more professional men's clothing that is still on the cheap side, don't miss having a suit, or several, made-to-measure at one of Bangkok's hundreds of tailors.
Most tailors have 'package specials' where, if you buy a suit, an extra pair of suit pants and three or four made-to-measure dress shirts, the price for everything will be extremely cheap.
The last time my parents visited me in Bangkok, my father bought a made-to-measure suit, a second pair of dress pants, three shirts and two ties and paid less than $225 for everything. They fit him beautifully too.