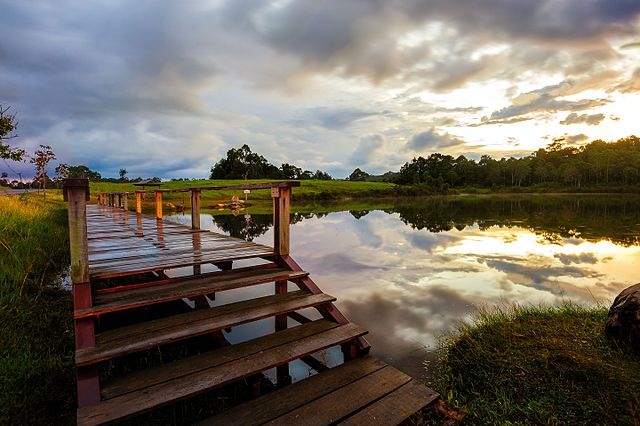 Which are Thailand's most popular national parks, and should you visit them?
If you are in Thailand and would love to experience some of the country's incredible natural resources, then one place most people go is to one of the country's national parks.
With 147 national parks, 58 wildlife sanctuaries, 67 non-hunting areas, and 120 forest parks to choose from, however, it can be tough to figure out where to start.
By visiting one of Thailand's most popular national parks, maybe? And, if so, which ones and where are they?
According to the Department of National Parks, Wildlife and Plants Conservation, the 10 most popular national parks over the recent New Year 2018 holiday were visited by almost 1 million people.
The parks?
These 8 national parks and 2 marine parks:
Khao Yai, Doi Inthanon in Chiang Mai province, Hat Nopparat Thara – Mu Koh Phi Phi, Phu Rua in Loei, Phu Hin Rongkla in Phetchabun, Erawan in Kanchanaburi, Khao Laem Ya-Kho Samet in Rayong, Pha Taem in Ubon Ratchathani, Phu Chi Fah in Chiang Rai, and Nam Tok Phliu in Chanthaburi.
And what can you expect to find there?
Unspoiled natural beauty, mountains, stunning views, the most gorgeous beaches, thousands of square kilometers of dense jungle, forests and grasslands and wildlife you will not see anywhere else.
Of course, just like in any other country, not everything is completely rosy at all of Thailand's national parks, as littering and noise are a problem in some areas as is wildlife poaching.
The way concessions are allocated by authorities to certain people and businesses, and not to others, is also often complained about by the locals.
The Department of National Parks, Wildlife and Plants Conservation is coming up with new programs every year to try to combat some of these problems, however, and conditions do seem to be improving yearly.
Thai authorities also run various campaigns to inform the public about what is and is not acceptable behavior in Thailand's national parks.
One such program that seems to have been successful over New Year was to provide visitors to national parks with a garbage bag and ask them to not only bring their own garbage out of the park when leaving, but to bring any other garbage they find as well.
Park officials then offered a souvenir of their visit in exchange for the trash bags they were given.
Another is a fine that is now handed out to anyone taking a pet into a national park, as family pets are banned.
But, while these problems still persist in many of Thailand's national parks, they do not take much away from how spectacular they are.
So much so, if you have not been to a national park in the kingdom yet, you should make that one of your first priorities.
You will currently get the most in-depth information about all of Thailand's national parks on the Thai National Parks website. Including the top 10 most popular national parks in Thailand.