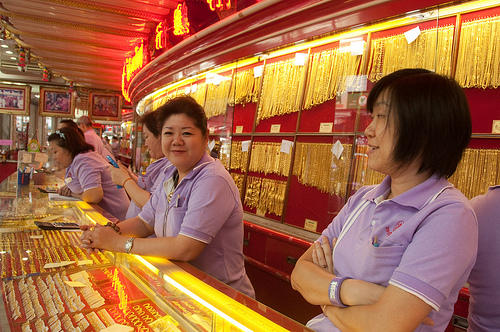 With the latest Bangkok lockdown now in effect until July 31st, the Centre for Covid-19 Situation Administration (CCSA) has explained more about which stores are open during the Bangkok July lockdown and which must remain closed.
The same store closure rules apply to stores in the following provinces — Nonthaburi, Nakhon Phathom, Pathum Thani, Samut Sakhon and Samut Prakan.
Along with supermarkets and other stores selling food, stores that are allowed to open during the Bangkok July lockdown are:
Mobile phone and phone service shops
Computer shops
Shoe repair
Locksmith shops
Car repair businesses
Watch and clock shops (only for repairs)
Beauty clinics
Beauty salons
Dental clinics
Fertility treatment clinics
While some of these openings make little sense (beauty clinics and salons?), these are the businesses the CCSA apparently deems 'essential' during the latest Bangkok lockdown. (Article continues below…)
Thailand's businesses not getting financial help they need? Cabinet approves new lockdown relief for some
The CCSA spokesperson said these mandated closures are being carried out as the organization is trying to prevent large crowds of people heading to local shopping malls.
While these closures do affect all of Bangkok and the aforementioned provinces, they do not include the four southern provinces that are also currently under lockdown.
CCSA spokeswoman Apisamai Srirangson did not elaborate as to why.