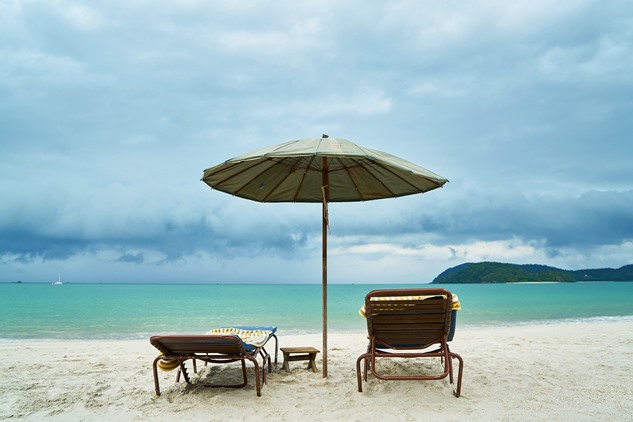 As the Thai government comes up with scheme after scheme (most of which don't get off the ground) in an effort to get foreign tourists to return to the country in 2021, the latest scheme is to require a 10-day quarantine for any foreign tourist arriving in Thailand from April 1st.
This is down from the 14-day quarantine that has been mandated for the last few months.
The problem for most tourists planning on visiting Thailand, however, is it does not matter if you have been vaccinated against Covid-19 or not, as even vaccinated tourists will be required to enter a 10-day quarantine upon arrival in the country.
In other words, why even bother having a vaccination if it is not going to ease the ability to travel? Especially if you are not in an at-risk group for a severe Covid-19 reaction.
Considering this is directly opposite to what a number of other tourist destinations around the world are now requiring, with a Covid-19 vaccination or a negative Covid test being enough to be able to vacation there, Thailand is gambling on people really being desperate to visit the South East Asian country.
Unfortunately for Thailand, this may prove to be an extremely bad gamble.
Particularly as many people would be required to enter a 14-day quarantine on their return to their home country on top of the 10-day quarantine in Thailand.
As that would mean a possible 24-day quarantine just to take a vacation to Thailand, it is highly likely most will choose to holiday elsewhere instead.
Even if the 10-day quarantine in Thailand is held in a quarantine hotel with the ability to use fitness equipment and swimming pools, take walks and shop on the hotel premises, it would still be a hardship too far for many.
There are plans for Koh Samui to open up later on in the year under a 'sandbox travel bubble' idea, however, without quarantine for the vaccinated but few details of the plan have been released so far.
(continue reading below…)
Bank of Thailand expects 3 million tourists to arrive in 2021 down from 40 million in 2019
Meanwhile, a new 'travel bubble' plan has been approved for Phuket by The Centre for Economic Situation Administration (CESA) today, which will allow vaccinated travelers to skip quarantine completely beginning in July.
The catch again is they must provide both proof of a Covid vaccination and a negative Covid test, and will only be allowed to vacation in Phuket for their first 14 days in Thailand.
It also seems every foreign visitor to Phuket will be tracked by a mandatory app at all time.
Considering most tourists travel to Thailand and want to see more than just one place, and that many have no interest in being tracked by a foreign government, that also may be a plan few foreign tourists take advantage of in coming months.
In other words, as new plans are floated by Thai authorities to woo foreign tourists back to the economically beleaguered nation, unless a plan is drastically different than what we are hearing now, chances are it will be early 2022 before enough foreign tourists return to make any kind of dent in the financial future of Thailand's devastated tourist industry.