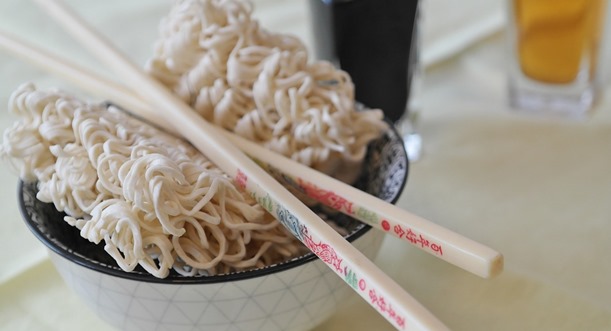 As cases of Covid-19 continue to rise in Thailand, authorities announced 28 workers at a Thai noodle factory in Ratchaburi have tested positive for the virus.
The factory is one of two factories the company operates in Ratchaburi province. This one is located in the Ban Pong district, and was immediately shut down for 14 days.
The second factory is still operating fully as of today.
Another 300 workers were also placed in quarantine at the Ban Pong factory, while employees that work in other departments not connected to the workers who tested positive were told to stay at home and self-isolate for 14 days.
The factory is part of the Bangkok-based Thai President Foods PLC group which, among other things, manufactures the popular Mama instant noodles.
The company is the largest instant noodle producer in Thailand, with a current market share of more than 50%.
Thai President Foods has received many awards in the last few decades, including the Accident Campaign Award by Thailand's Ministry of Labor, the Bureau Veritas' Certificate of BRC Global Standard For Food Safety, and a certificate for fulfilling the Standard for Corporate Social Responsibility.
It also received an award in 2018 for Thailand's Most Admired Brand.
Source: Thai PBS