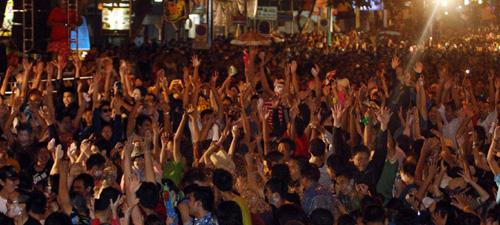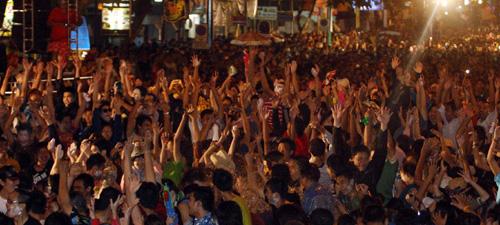 Thailand just got something else to be proud of.  50,208 people got together in Khon Kaen, Thailand, on the last day of the Songkran holiday, and broke the Guiness World Records "World Wave Record".
And just in case you're wondering how they verified the number of people, they counted the people by putting infrared counters at each end of the road, with no access expect past the counters.
Thailand also held the World Wave Record from last year – with 42,652 people participating in a human wave. So, yep, they broke it. But it belonged to Thailand in the first place.
Pretty cool eh? 50,208 people – and all captured on video.