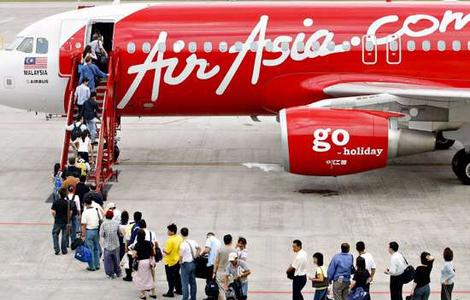 Air Asia has been doing a lot of route cancellations or move arounds in the last couple of months, and the latest was announced today. As of May 21st, Air Asia will be cancelling the Chiang Mai to Singapore route it's been flying for a couple of years to replace it with a new service from Chiang Mai to Macau instead. As Thais must be some of the world's biggest gamblers, that's not surprising at all. Just imagine, all those Thais can now get cheap flights to Macau, so they'll have more money to gamble with.
Air Asia says the new Chiang Mai to Macau flights will begin on May 22nd. This will be the only international flight Air Asia offers from Chiang Mai, as was the Singapore flight previously. A bit odd really. You'd think they'd have at least one daily flight to Kuala Lumpur, Air Asia's main headquarters.
Meanwhile, if you already have a ticket on an Air Asia flight from Chiang Mai to Singapore, the airline is offering a full refund or an exchange for a ticket flying somewhere else. Air Asia flies. You just need to contact them to make arrangements.