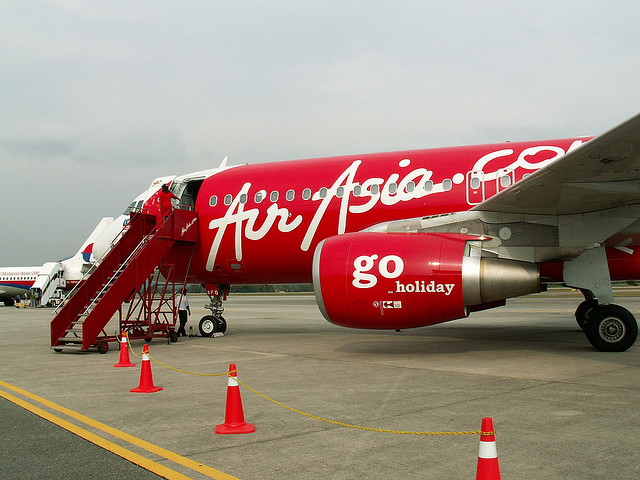 Now that Thailand's violent anti-government red shirt protests are over, the Thai government is doing everything in its power to persuade tourists to come back to Thailand, and now Air Asia is joining them.
With tourist visits to Thailand down 60% from what they normally are, Air Asia is also hopping on the band wagon and offering free flights to Bangkok.
With that kind of persuasion to travel to Thailand, here is what you need to know.
The Air Asia free flights promotion is called "Bangkok: We Are With You". The 10,000 free flights are for travel to Bangkok between 7 June and 31 August, 2010. You must book your flights by 1st June and some flights and seats are blocked out from the promotion.
Of course, like every airline, Air Asia does its "small print".
Air Asia flights aren't completely free, you do have to pay taxes and fees and, if you pay by credit card, debit or charge card, you must pay what they call a "convenience fee" (something many Air Asia travelers are complaining about).
However, with a return flight from Kuala Lumpur, Malaysia to Bangkok at only $63.52, it is a cheap way to get to Thailand.
Do note though, only the Air Asia flight to Bangkok is free. You have to pay for your return flight back to the country you flew in from.
But, with flights from Australia, Bangladesh, China, Laos, Taiwan and the United Kingdom, just to name a few, even if you are only getting 50% of your round-trip flight free, it is still an excellent saving.
So, if you have been thinking of having a vacation in Bangkok or any other part of Thailand, taking advantage of the Air Asia free seats promotion might be the time to do it.
For more information, check out the Air Asia free flights promotion.