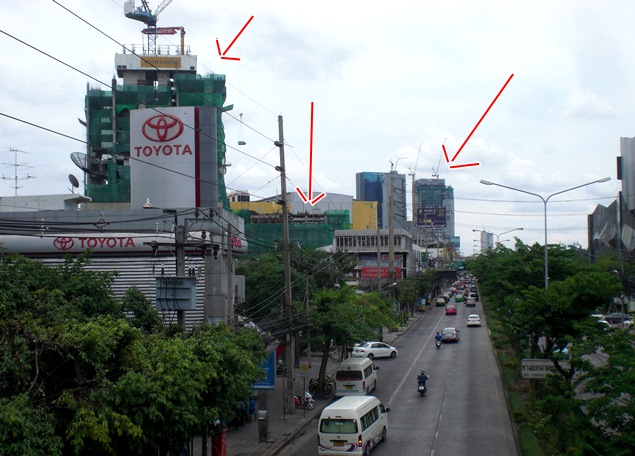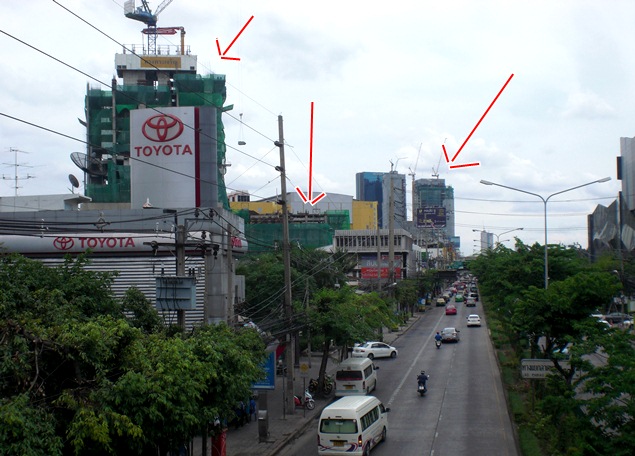 Bangkok building boom proves the office space market is showing robust health
You can always tell Thailand's economy is doing well when the Bangkok building boom begins. Starting two or three years ago in earnest, not only is the 21st century Bangkok building boom well under way, there's also an office space market showing robust health.
You can see that by the simply huge number of new office buildings going up in and around Bangkok. In fact, in my area of northern Bangkok alone, I've counted eight new enormous skyscraper office buildings going up and at least the same number again of more than 10-storey apartment buildings.
Bangkok's building boom is affecting apartment space as well as office space
If I look out of my apartment window, on all three sides there is at least one new apartment building being built and, on one side, there are three of them.
Each building is at least 10 storeys, and will house anywhere from 60 to several hundred new apartment buildings. The apartment building complex across the street from me, that's due to be completed in 2014, comprises three skyscraper apartment buildings with a total of 364 apartments in them. Yes, Bangkok's building boom is……well……truly booming.
Bangkok becoming a landlord's market
According to Thailand's DD Property, it's also becoming a landlord's market in Bangkok, as so many people are moving here and so many international companies are now setting up shop.
That's putting the monthly rent for office space in Bangkok at a premium, with rents as high as 35,000 baht a month ($1,165) for a tiny 36 square meter office.
Large international companies housing several hundred employees are paying several million baht (over $75,000) a month for their Bangkok office space rental and the size of the spaces they rent and the number of employees they hire is increasing all the time.
Bangkok landlords, of course, are delighted as what with a military coup, a massive tsunami, anti-government protests, bird flu and a flood that covered one third of the entire country in just the last nine years, it's about time things starting turning around for Thailand and, with this latest Bangkok building boom they certainly have.
Bangkok is home to some of the world's best commercial space
Commercial space in Bangkok is also some of the nicest you will find anywhere. Completely modern, high-tech and built to international standards, Bangkok even has a large number of LEED (Leadership in Energy and Environmental Design) certified buildings, meaning they have excellent energy-saving features and are classified as high-quality green buildings.
Combine that with excellent locations next to the sky train or underground train systems, and close to mega shopping malls, markets and hundreds of restaurants and other businesses owners and employees may need easy access to, and it's no wonder so many companies are now flocking to Bangkok. If I owned one, I know I would be.
By the way, if you're thinking of opening a small foreign-owned (non-Thai) business in Thailand, you might want to read this before you do as Thailand does have some very odd rules for independent businesses owned by non-Thais.