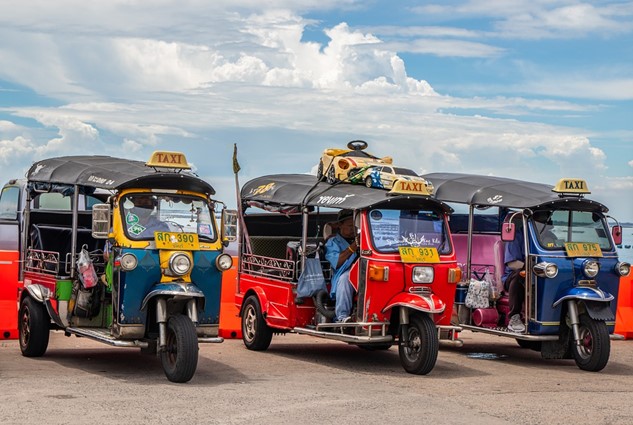 Bank of Thailand cuts GDP to 0.7% growth — second estimated decline in two months
As Thailand's economy continues to be devastated by government restrictions over Covid-19, the Bank of Thailand has cut the country's GDP forecast yet again, while also holding its one-day repurchase rate at a record-low 0.5%.
The Bank of Thailand now predicts Thailand's GDP to 0.7% growth, just two months after lowering it to 1.8%.
Rates just about every international analyst believe are still too high, as they say negative growth in Thailand for 2021 is likely to be the outcome of mass lockdowns, a government-mandate international border closure for 17 months and anti-government protests.
A massive vaccine shortage in Thailand is also taking its toll on the Thai economy as record cases of Covid-19 continue to rise daily, and international tourists remain all but banned from the south east Asian country.
A country that is forecast to have the worst performing economy in south east Asia in 2021, if not in all of Asia, and with a double-dip recession now expected.
Last week, the ever optimist Thai Financial Ministry predicted Thailand's 2021 GDP would be 1.3%. That was down from the 2.3% they had predicted previously.
Meanwhile, Assistant Governor Titanun Mallikamas said in a Facebook Live briefing "This round of the pandemic will affect the economy both this year and next. The impact is greater than we had forecast and the downside risk remains significant."
In other words, government policies and a lack of vaccines could cause much of 2022 to be just as economically devastating for Thailand as 2021 should neither situation improve.