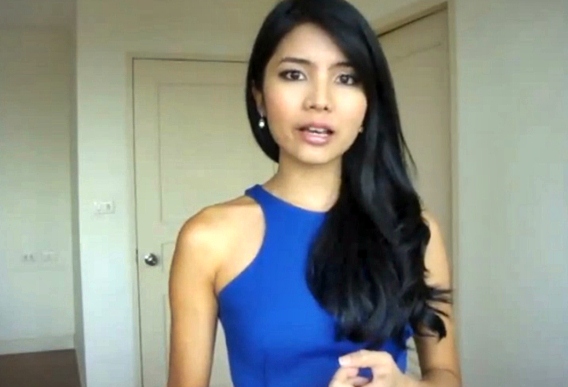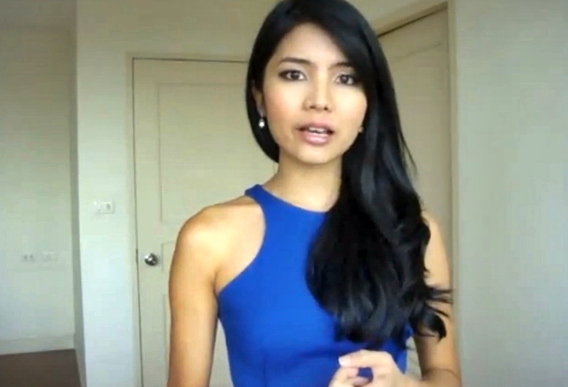 People often email me to ask which method I recommend to make learning Thai easy and more fun. While the usual methods like Rosetta Stone and Benjawan Poomsan Becker's series of Learning Thai books are popular, a great way to learn basic Thai is to 'Learn Thai with Mod'.
Mod is a beautiful young Thai woman who has put together a series of learning Thai videos on YouTube. Her videos are easy to understand, fun to listen to and, like most Thai women, she's very easy on the eyes.
When teaching Thai, Mod explains each lesson in fluent English, gives you examples of everything you will learn during that 10-minute or so video, and goes over each point again and again. That means, even if you know little or no Thai, Mod will teach you a few useful words in each video.
Mod currently has 65 videos up on YouTube that teach you everything from how to give a compliment to how to use Thai "classifiers". You can also learn Thai vowels (there are many), Thai slang, how to ask for directions in Thai and even how to learn Thai from watching funny Thai TV commercials. She also adds a new video a couple of times a month.
What makes learning with Mod so much fun is she's smart, funny, sweet and explains things so well it's almost impossible to be confused. That's why, if you're trying to make learning Thai easy and fun, Mod could just be the person to help.
Besides, let's face it, it's much more fun watching a very beautiful Thai woman explaining how to speak her language than some old western guy who hasn't been to Thailand in 20 years. Right?
Check out the Learning Thai with Mod YouTube channel here, and don't miss Mod's website as well. Here Mod will not only teach you more about how to speak Thai but also about Thai culture as well.